Granite Worktops
most popular materials for kitchen worktops
Granite is one of the most common materials used in kitchen worktops. It not only looks nice, but it also has a practical surface that is stain- and scratch-resistant. There are a variety of hues and patterns to choose from, so you can match your granite worktop to your preferences. We'll go through everything you need to know about granite on this service page, from the sort of edge they have to how we produce them and why you should seal them!
Each granite block has its characteristics, seen in the swirls, patterns, and colourations. Each slab is unique, giving our clients the option to purchase a countertop that no other person on Earth will have.
You will be the only one who has this worktop. Diamond Worktops of Doncaster can match your kitchen cabinets while also providing a sense of opulence and beauty!
Granite countertops not only add a contemporary luxury touch to your kitchen or bathroom, but they're also a long-lasting investment that may provide years of pleasure.
Natural granite is not only a durable material, but it also has value. It will last for decades as it is hard and dense, to begin with! Now, do you know that the only things capable of scratching your worktop are those who possess their own: diamond or crystal?
Advantages of Granite Worktops
Granite has been a popular option among our customers for years. According to their comments, our clients appreciate how granite surfaces add to the level of pure luxury, texture, depth and add another dimension to their house's environment. We have some beautiful pieces of granite that are sure to improve any kitchen design while also making it unique.
Granite is a very long-lasting material. It doesn't scratch easily, and it can withstand heat without burning or scorching. Granite kitchen worktops are popular among consumers because food stains are less evident, making cleanup easier than other materials, such as wood.
Because this exceptional stone is so durable and long-lasting, you won't have to replace your worktop for a long time. Granite may be found in various designs, allowing you to customise the look of your room easily.
If you're in the mood for something more modern, why not try bold contrasting hues like black and white? Alternatively, if classic beauty is what you desire most, then go for rich crimson!
Granite countertops are exceptionally durable. If you're thinking about them, there's a good chance they'll last a long time without needing to be replaced or resurfaced. Sealers have advanced dramatically in recent years; many of them may endure for more than ten years before requiring re-application!
Most homeowners can handle this task themselves when it comes to painting protection: apply the product and wipe away any excess with little effort. It's also worth asking about the original sealer since different manufacturers have comparable features but varying levels of durability.
It's always a good idea to safeguard and seal your granite worktop tops, especially if you inadequately sealed the stone in the first place. This will assist with the protection process while lowering the likelihood of absorbed spilt substances, resulting in long-lasting stains. Within the surface pores of a poorly sealed worktop, germs may accumulate.
Granite is porous, which isn't necessarily a negative feature since if liquids stay on the surface for long periods, they will be absorbed. But evaporation follows absorption as inevitably as night follows day.
To start with, the removal solution you choose is critical. It's all about the type of liquid stuff that you must remove and the procedure for applying the removal solution. The majority of chemicals will evaporate on their own without requiring any additional treatment. A properly sealed granite worktop will have minimal impact on most liquids.
Granite kitchen worktops are very resistant to chemicals. This organic surface material will not be damaged by bases or acid compounds. They may harm the initial sealer over time, causing it to deteriorate faster than expected, necessitating resealing if this happens, and they could weaken the sealer if repeated frequently, making it obsolete.
However, despite their hardness and endurance, granite worktops can be damaged if you are reckless and drop a heavy object on an overhanging corner or edge; this may lead to the chipping of the stone. If this does happen, you may need to seek professional help to repair the break, crack, or damage caused by your careless actions.
The more we appear to be removing ourselves from artificial additives and chemicals, the better our health and general well being. Granite is a natural quarried stone that is similar to marble and other organic kitchen countertops.
When the slabs are removed from the Earth, they're often cut into whatever designs and sizes to be used as kitchen worktops, tabletops, and other places where a hard surface is required. On the other hand, quartz is an engineered material that many people claim is natural because of its resin component.
Because every natural granite stone is composed of natural stone, you will be confined to the hues and patterns that Mother Nature provides. There aren't many truly solid designs or vibrant colours available; I'm not suggesting they aren't out there. I'm just saying they're in limited supply.
Another thing to keep an eye out for is the variety of patterns and colours available in your stone option since the sample may not accurately represent the actual granite slab. At least look at the whole slab or a photo first to get a sense of the complete pattern and depth of your stone selection.
2-3 seams are needed in most kitchens for granite worktops. Your granite colour choice determines the typical granite slab size. We can generally complete large kitchen worktop islands without using seams.
Seams will be visible if your kitchen is an L- or U-shaped design or if countertops that slope in a different direction are used. But don't worry too much because Diamond Worktops of Doncaster will utilise bespoke colour epoxy to fill in the gaps, which hides these seams quite effectively.
Disadvantages of Granite Worktops
Granite is also quite hefty, making it more difficult to carry and install than other materials like laminate or wood, so if you're searching for something quick and simple to accomplish yourself, a lighter option is probably the best choice!
Granite, on the other hand, is more durable than quartz and requires little maintenance. Granite may stand up to 70 years without chipping or scratching if properly installed. This implies that this worktop style may become a long-term investment, such as in the kitchen, since it is made from tough materials and has a high surface area. If you're looking for a Granite worktop surface, the ideal alternative is to hire a specialist firm like Diamond Worktops and have the job done correctly. I guarantee that this will save you time, money, and aggravation!
You will have a more challenging time with this material if you don't have the appropriate tools and equipment. So, as a significant factor to avoid these problems, make sure your granite worktops are sealed at least once a year for safety's sake. Our worktop installations are second to none! For a FREE consultation, contact us now.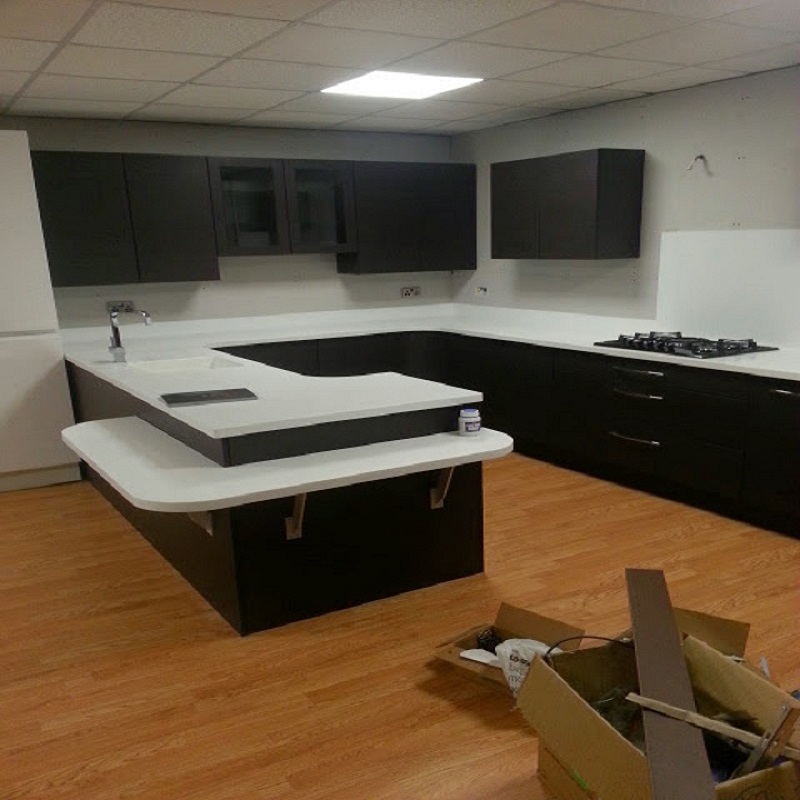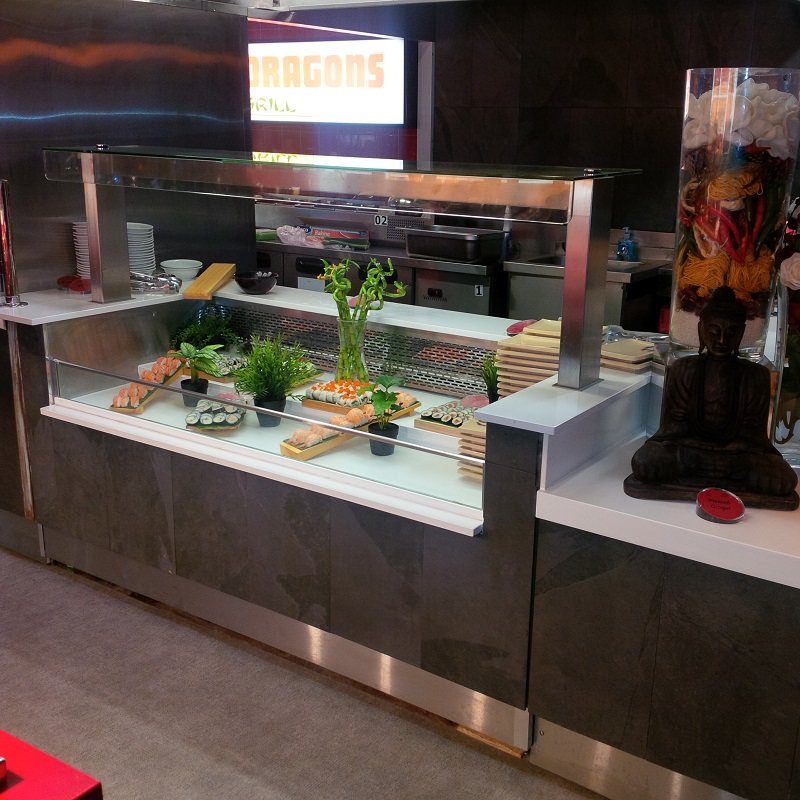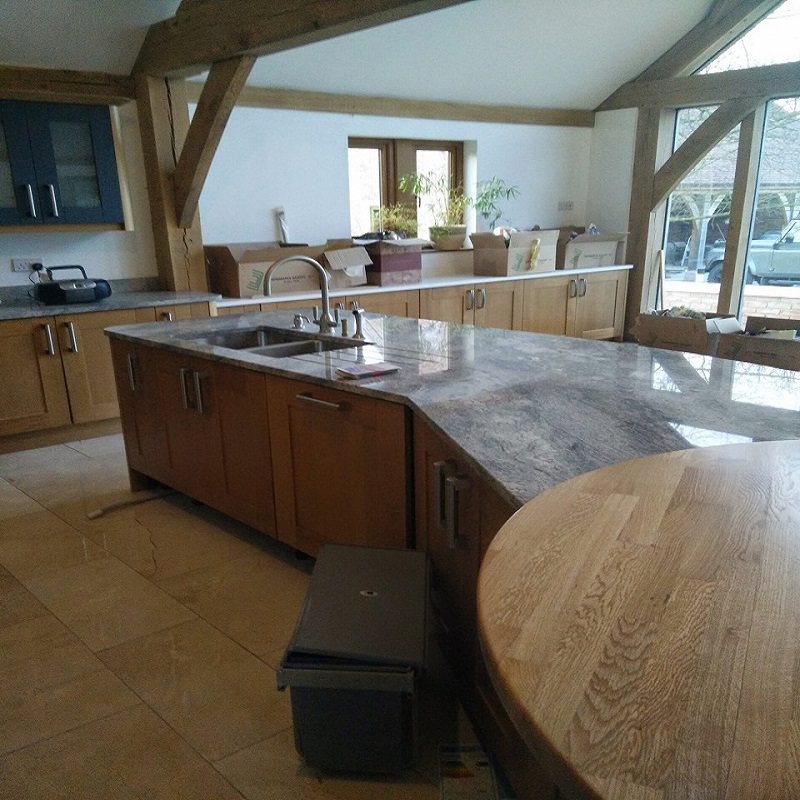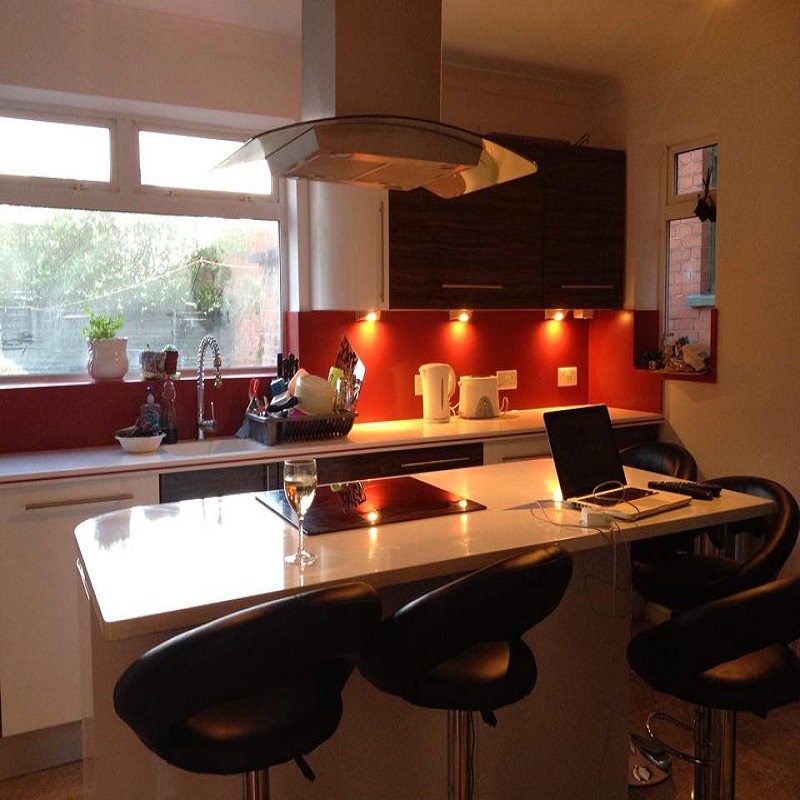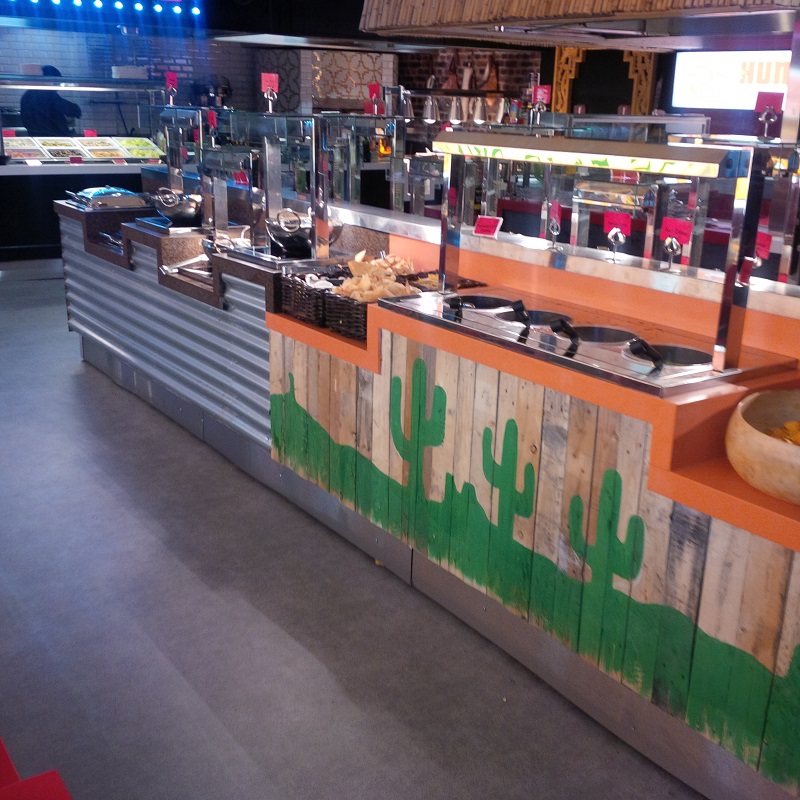 Places That Might Need Granite Worktops

If you wish to spruce up your present granite worktops, they may require replacement. Granite is the most common use and application for kitchen worktops. The possibilities are infinite when it comes to colour selection, designs, patterns, and granite combinations. Granite worktops are in high demand as the material is very adaptable and can be custom-cut and manufactured to match the customers' precise form and requirements, as well as size. The available appealing and aesthetic features, natural hues, patterns, and organic charms may be used to decorate any modern or contemporary kitchen and will last a long time.

A granite backsplash is a must-have addition to any bespoke, well-designed luxury kitchen.
A granite backsplash is a great way to add pizzazz to any high-end kitchen design, and it also has a practical function: it allows you to use granite countertops. Because we can match granite backsplashes with the same stone used to create your kitchen worktop, they may be convenient. If you want your kitchen to have a nice flow and consistency, this is the way to go!

Outdoor Patio/Balcony Area
Granite surfaces are also ideal for outside areas, owing to their resistance to weather conditions such as rain, heat, wind, and humidity.
Granite surfaces, when placed outdoors, can be left unscathed even in the most severe UK weather conditions since they will not be affected by natural elements.

Granite is a natural stone that is difficult to crack, even when exposed to water. It does not get bent or damaged from moisture or humidity, so it may last a long time in a bathroom and still look great after years of usage.
Granite worktops are most associated with kitchens, but they may also be used in bathrooms, especially if you consider a bathroom remodelling or rebuilding project. Granite may be utilised to create a breathtaking, easy-to-clean, and long-lasting bathroom in any area or surface of the bathroom. If you're thinking about renting for a while, natural granite may be suitable for you! It will unquestionably cost more at first. However, if you want something unique and luxurious in the future, this may be a fantastic option. You will never have to decorate your bathroom again if you take this option. It's sure to save you money in the long run!

If you haven't yet replaced your bedside tables, it's a good idea to do so now, particularly if you consider the long-term benefits of granite worktops. Every day at least twice in a bedroom, you go into rest mode.
That is why having furniture components that are resistant to common harm is a must-have feature. Otherwise, they will turn into eyesores in no time, which might impact your sleep quality.

Why not create a bar area as a focal point for parties and get-togethers in your formal living room or lounge? We can build a pre-designed section of granite countertop to turn your living space into a cocktail bar that can increase the usefulness of your area while also making you talk of the neighbourhood!

Suppose your dining table shows signs of scratches and may need to be replaced, as it becomes increasingly unsightly and harsh looking with each additional scratch. Instead of replacing your table with typical mahogany or oak, consider granite because this will give the entire dining area a timeless and elegant feel.

Granite is the ideal pool house countertop. It's absorbent, so you won't have to worry about people leaving stains on it after putting wet suits and toys down. Another advantage is that it retains the stone's natural textures. Once a professional sealing solution has sealed the granite, it is resistant to long-term discolouration and marks, keeping its lustre and attractiveness.
Frequently asked questions
WHAT KIND OF EDGE WILL MY GRANITE WORKTOPS PROVIDE?
There are three sorts of edges: bevelled, bullnose, and ogee, each of which may give your space a beautiful accent by complementing whatever room you choose to put it in. They also come in different hues. The decision, in the end, comes down to how much money you want to spend and what sort of style you want for your kitchen or another area where we will install it since this might have an impact on its resale value if required later on, however not many people choose for an edged finish, so perhaps this isn't an essential concern.
WHY DOES SOME GRANITE HAVE SMALL PITS IN IT?
Granite slabs frequently come with pitting. Granite comprises many different mineral species, each of which has a slightly varying hardness level. The finest outer layers of the soft mineral grains flake off as the slab is polished because granite is composed of many different mineral types, all of which have a distinct hardness level.
DO ALL GRANITE WORKTOPS NEED TO BE SEALED?
Before being used, all types of stone, including granite, should be sealed to guard against stains that are difficult to remove. It's also suggested that the sealing process be repeated at least twice, with each interval no longer than three months apart.
Suppose you don't give your stones the same attention. In that case, most (including granites) will not survive for long, especially if they are exposed daily, so ensuring that they are protected during installation is critical if you want your new surfaces to appear attractive for years rather than months or weeks.
WHAT'S THE BEST WAY TO CLEAN UP LIQUID SPILLS ON GRANITE WORKTOPS, AND HOW DIFFICULT IS IT TO MAINTAIN THEM?
With a few easy methods, you can preserve your granite countertops looking new. Clean the surface with an ammonia-free window cleaner and then blot any spills as soon after they happen as possible to avoid staining (which is uncommon).
If stains do appear, follow these instructions from Homeowners: "If you notice a blood/wine spillage on top of your counters at night, combine enough water and mild soap in such proportions to avoid going over one part liquid four parts powder.
WHAT IS THE DIFFERENCE BETWEEN MARBLE AND GRANITE?
In terms of colour, marble and granite are not the same. Granite is a kind of rock that is generally naturally occurring, whereas marble may be produced from almost anything, such as limestone.
Granite is one of the most widely utilised types of stone, although other varieties exist, such as basalt and gabbro. When it comes to marble, there are fewer types than other stones because it is more popular.
HOW CAN I PREVENT CRACKS AND CHIPS FROM MY COUNTERTOPS?
By avoiding hefty weights or traffic on the edge of a breakfast bar and restricting long-term heat exposure, you can prevent cracks, breaks, or snaps in your worktops or countertop entirely. When utilising an overhanging granite surface, sit away from it to minimise stress on existing fractures or the integrity of the rock. When setting hot pots or pans down, use trivets to protect the outer surface from being too shocked. Any cracks that appear may spread between one another and eventually progress to the point where part(s) or complete collapse occurs, depending on how bad it gets if immediate attention from experts is not obtained.
CAN KNIVES SCRATCH GRANITE?
Even marble and limestone may be scratched by knives (although these softer stones are less resistant to harm). It's not the kind of surface you have that matters; it's how sharp your blade is. You should not use sharp cutting utensils on any stone worktop since they will leave scars if utilised incorrectly.
DOES GRANITE HOLD BACTERIA?
We've learned from a reliable source at the "Center for Disease Control and Prevention (CDC)" that granite does not contain germs. This is supported by the food and medical industries, which utilise granite due to its excellent sanitary characteristics.
Cleaning your kitchen granite worktop with quality chemicals regularly will help to keep it safe and secure, with little risk of bacteria. Granite offers a healthier working environment than laminate worktops.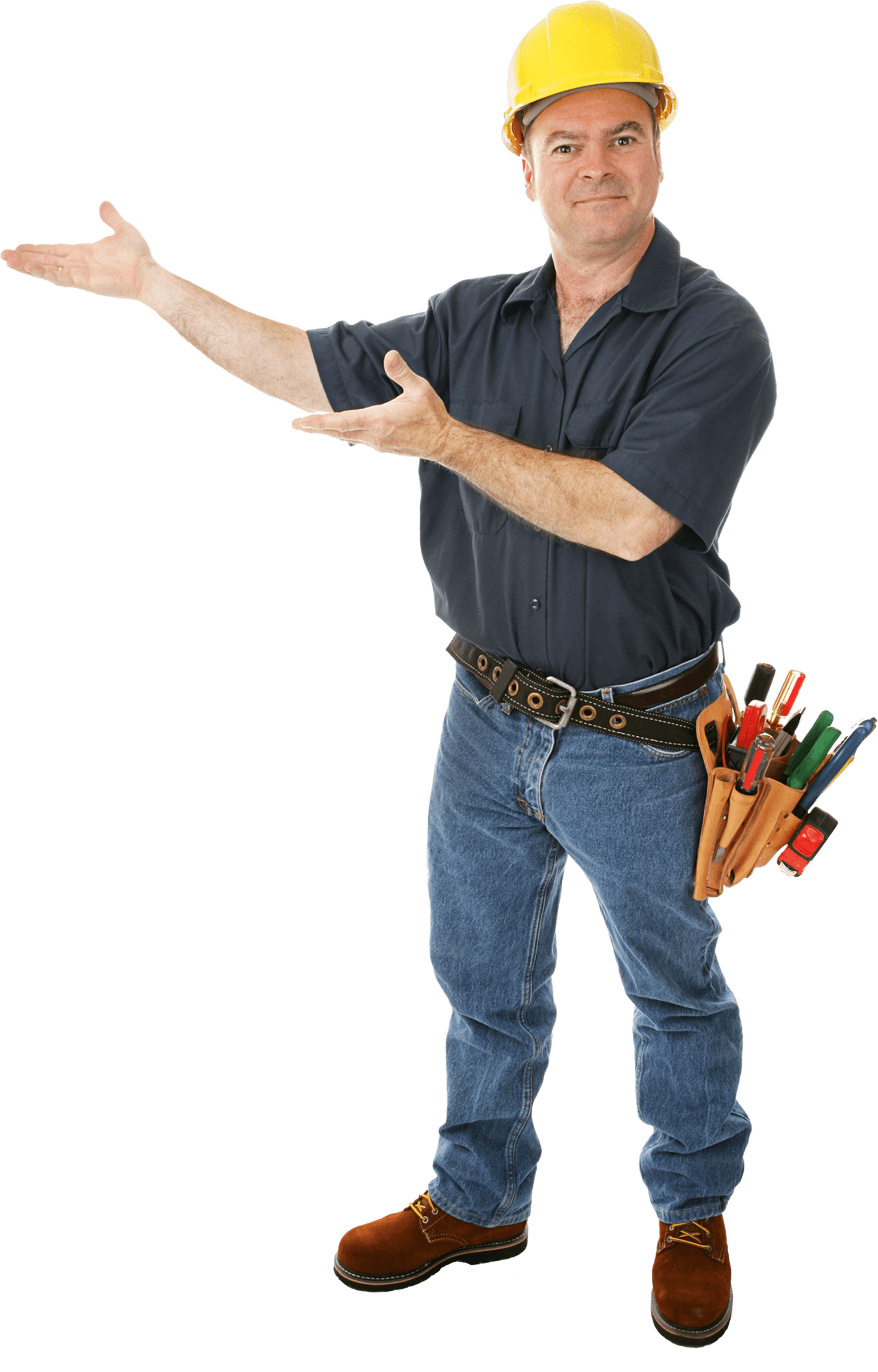 Schedule An Appointment
Or Get an Instant Quote
Visit Us
Doncaster, United Kingdom
Message Us
hello@kitchenworktopsdoncaster.co.uk