Granite Worktops
Most popular materials for kitchen worktops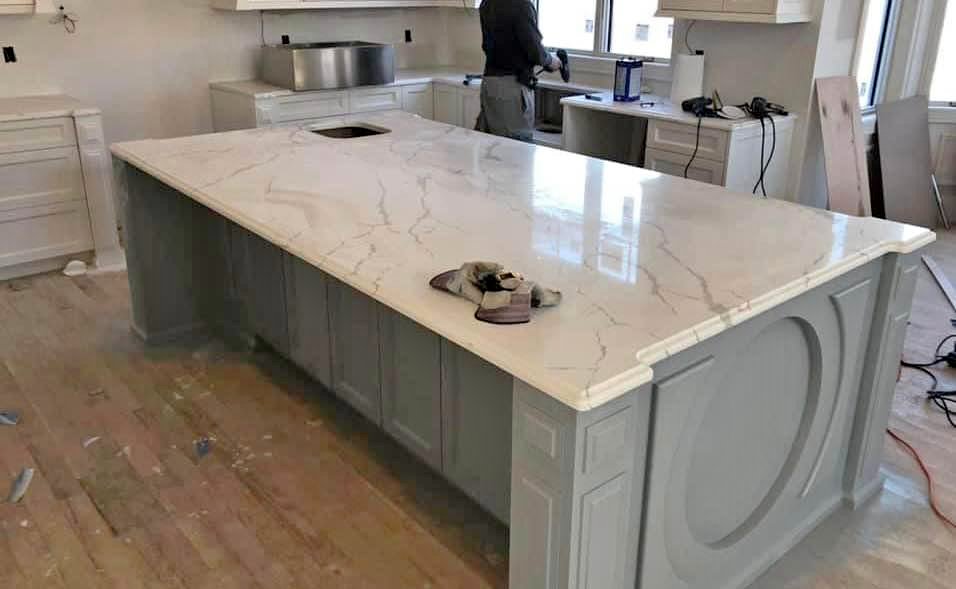 At Diamond Worktops, we provide a comprehensive range of granite kitchen worktop supply and installation services. Our experienced team of expert stonemasons, fabricators and specialist installers have the expertise to design and customise your new granite kitchen worktops to fit any space. Our free consultation and templating service can help you visualise your ideal kitchen space before you commit.
Our fabrication process is quick and efficient, enabling us to complete the production in a timely manner. Our team can provide you with a full range of finishes including polished, honed, and leathered granite worktop surfaces.
Once your granite kitchen worktop is ready for installation, our experienced fitters will come to your home and install it with the utmost care and precision. We guarantee that all of our granite worktops are fitted with the highest standard of accuracy, delivering you a beautiful finish.
Diamond Worktops take pride in providing reliable and professional services to all of our customers who are looking for a luxury worktop or countertop. We understand how important it is for you to have a kitchen space that meets your exact requirements – and that's why we go above and beyond to tailor a solution to ensure that you're satisfied with the end result.
So if you're looking for a granite kitchen worktop supply and installation service in the Doncaster or the surrounding South Yorkshire area, then please don't hesitate to get in touch. We look forward to hearing from you soon! Call now to book a FREE consultation with one of our experts!
Free Granite Worktops Consultation
Are you considering a granite worktop for your kitchen or bathroom? Look no further than our FREE Granite Worktop Consultation! Our team of experienced professionals at Diamond Worktops is here to help you choose the perfect material, design, and finish for your project. We'll provide advice tailored to suit your unique needs and budget. Plus, we can give you an accurate estimate of the cost involved. From selecting the right granite slab to understanding installation processes, our granite worktop consultation ensures you get the perfect fit for your home. Schedule your FREE Granite Worktop Consultation today and take the first step towards a beautiful new look for your kitchen or bathroom!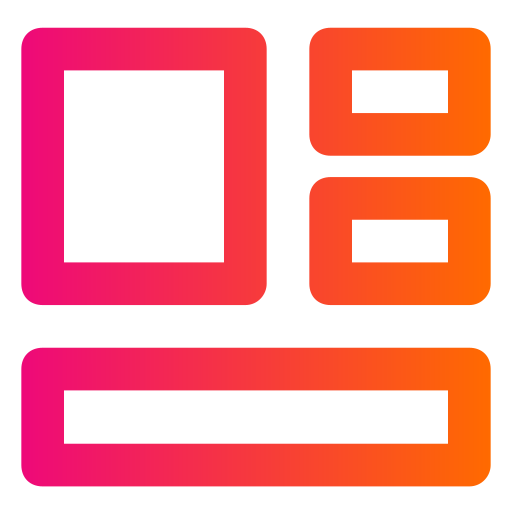 Template
Our granite worktop template service offers customers a unique experience in creating their perfect kitchen. With our innovative tools and technology, customers can design their own dream kitchen with the help of our experienced team. We specialise in providing personalised templates for every customer, no matter the size or shape of their worktop. Our templates are designed to fit perfectly into any space without compromising on quality or style. We understand that each customer has different needs when it comes to their kitchen, so we ensure that our templates are tailored to meet their individual requirements. Our experienced team will guide customers through the process of designing and installing a granite worktop template in their home, giving them a luxurious finish and making sure that they get the best out of their dream kitchen. We are dedicated to providing the highest quality service and ensuring that every customer is satisfied with their purchase. With our granite worktop template service, customers will be able to transform their kitchen into a beautiful space they can be proud of!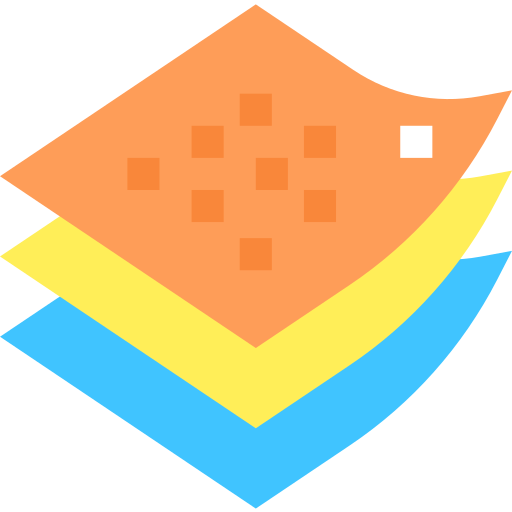 Worktop Fabrication
At our granite worktop fabrication facility, we employ experienced fabricators who use advanced cutting machinery to accurately and precisely cut raw blocks of granite into the desired shape. The cut pieces are then polished on both sides using a combination of diamond discs and polishing pads. This creates a smooth, glossy finish that is both visually pleasing and highly durable. The finished product is then delivered to our customers ready for installation. Thanks to our state-of-the-art equipment and experienced fabricators, we are able to provide the highest quality worktops that will last for years and stand up against wear and tear.
We are committed to providing the best possible product, so we take extra measures such as using specialised sealers on all of our granite worktops to ensure long-term performance. We guarantee that you will be delighted with the end result, and we will stand behind our craftsmanship no matter what. Our commitment to quality is second to none in the industry, and it is why our customers keep coming back for more.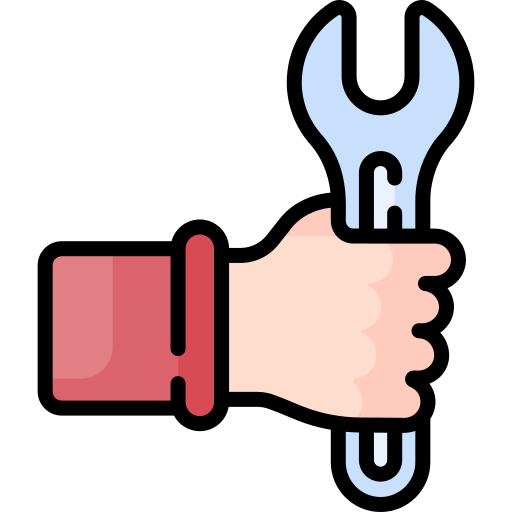 Granite Worktop Installation
Our granite worktop delivery and installation are second-to-none. We make sure that your new granite worktop is delivered in perfect condition, and that it's installed in a timely manner with the utmost attention to detail. Our team of specialists is highly experienced and has been trained to handle every step of the process with care. No matter the size or complexity of the job, we guarantee a safe and secure installation. We understand that you want your granite worktop to look its best—and that's why our team takes great pride in their craftsmanship and attention to detail. From measuring the space to installing the worktop itself—our specialists ensure a seamless process and a perfect finish every time.
Our commitment to customer service doesn't end with the delivery and installation; we also offer a comprehensive aftercare service to make sure that your granite worktop continues to look its best for years to come. We're here to help you if any problems arise and are always on hand to answer any questions you may have. Our customer satisfaction rating speaks for itself—you can trust us to deliver an exceptional granite worktop installation experience. Get in touch today to book a free consultation together with a no-obligation quotation.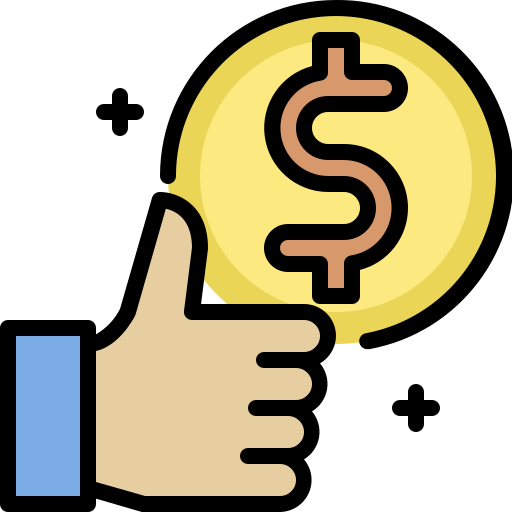 Price for granite worktops
Our granite worktops are priced according to a variety of factors. These include the type and quality of the stone, as well as its size and complexity. The cost of fabrication, transport, installation, and maintenance are also taken into account in pricing our granite worktops. We offer competitive prices on all our granite products so that you can enjoy top-quality surfaces without breaking your budget. We also offer a free quote service so you can get an idea of what the price will be before making any commitments. Our friendly and knowledgeable staff are always on hand to answer any questions you may have and help you find the perfect granite worktops for your home. With our commitment to quality and customer service, you can trust that we will provide you with the best products and services at an affordable price.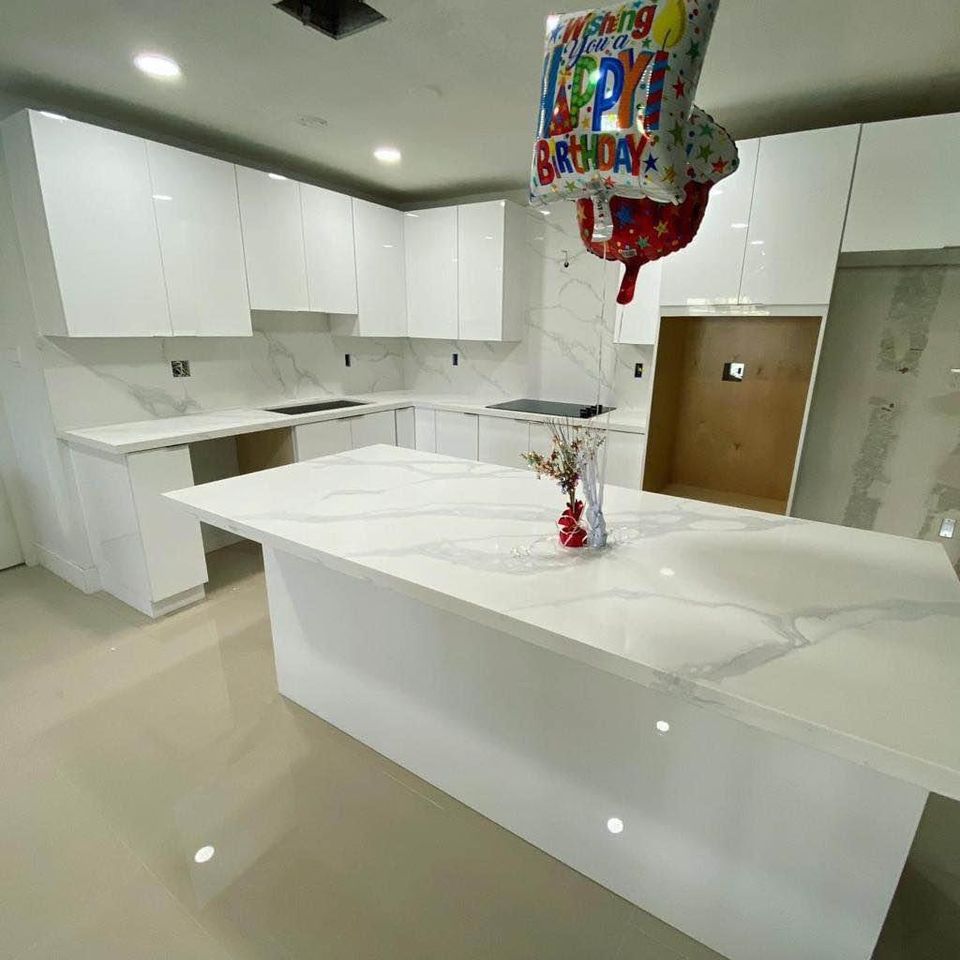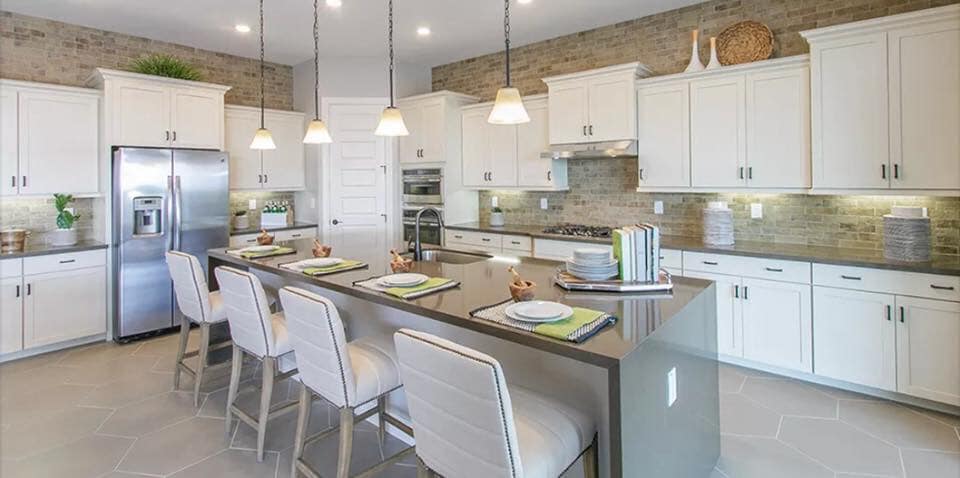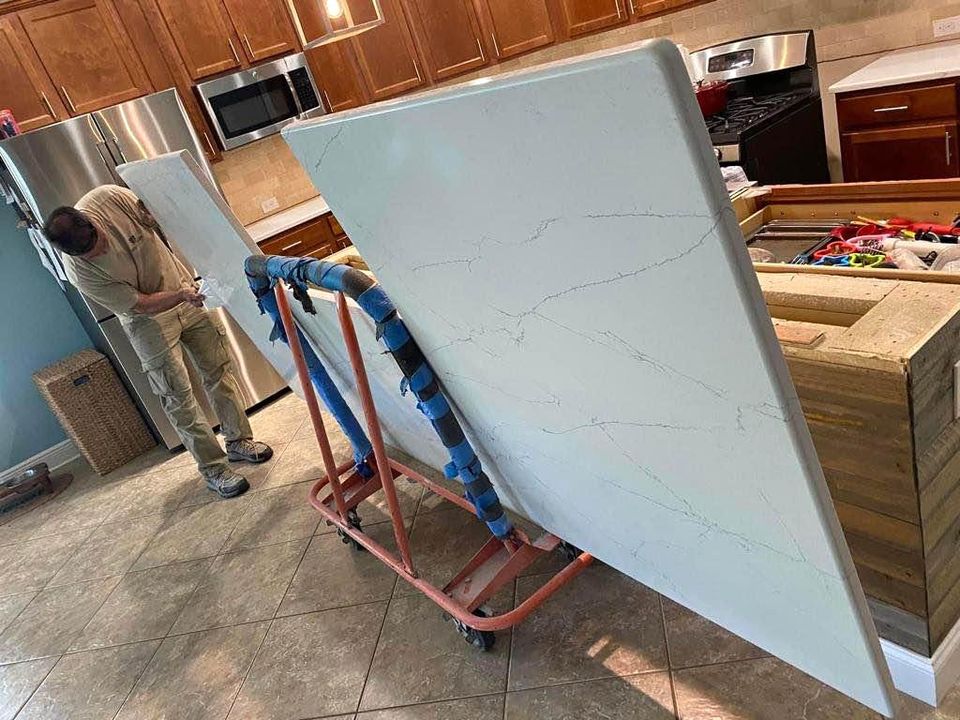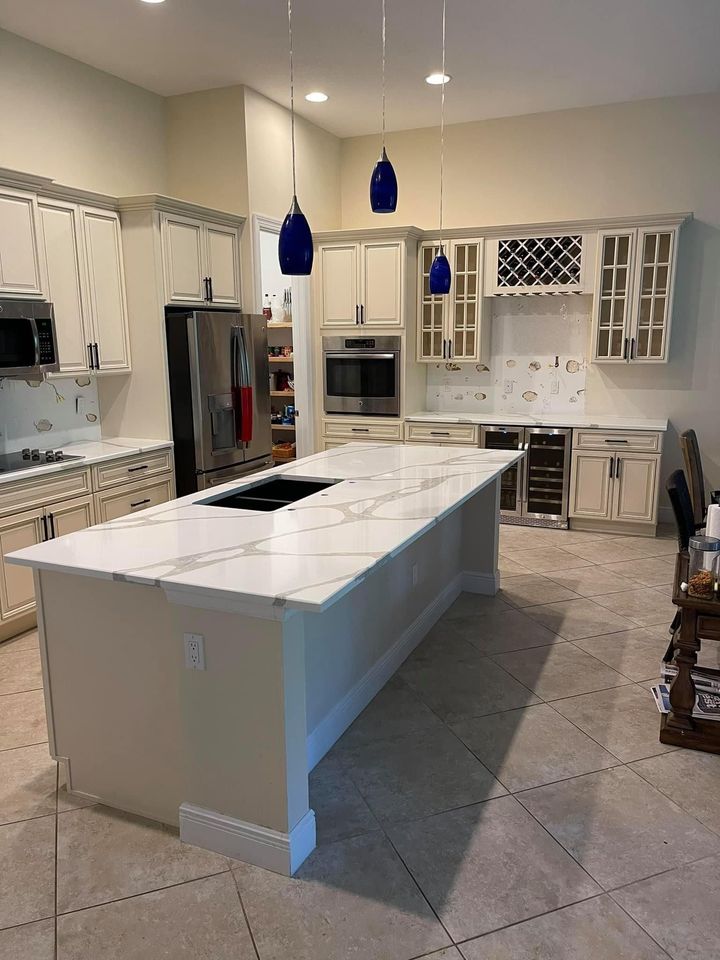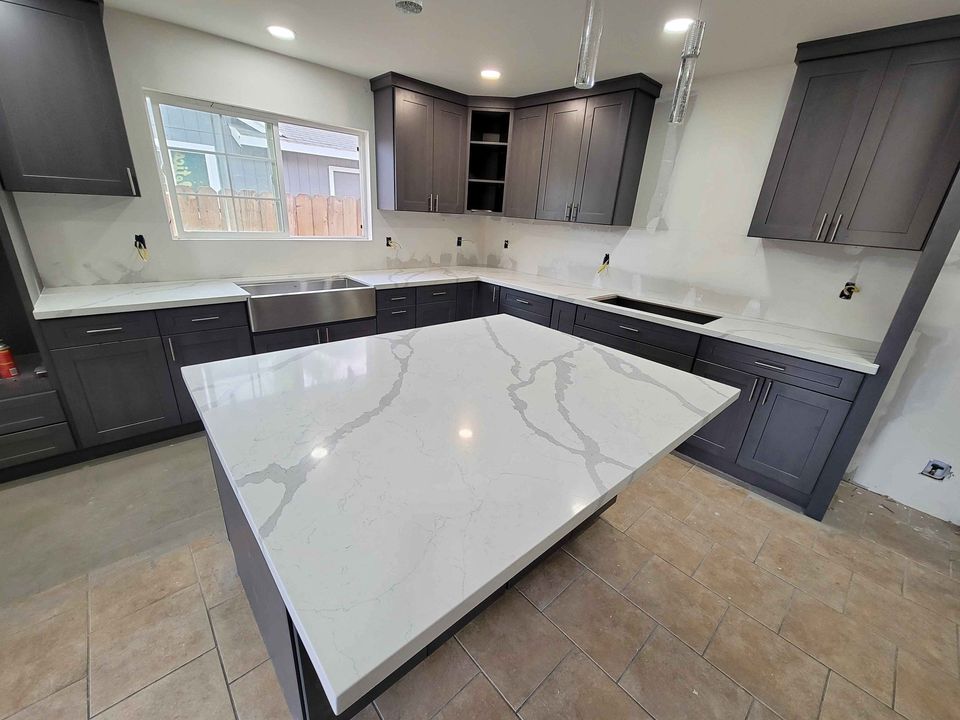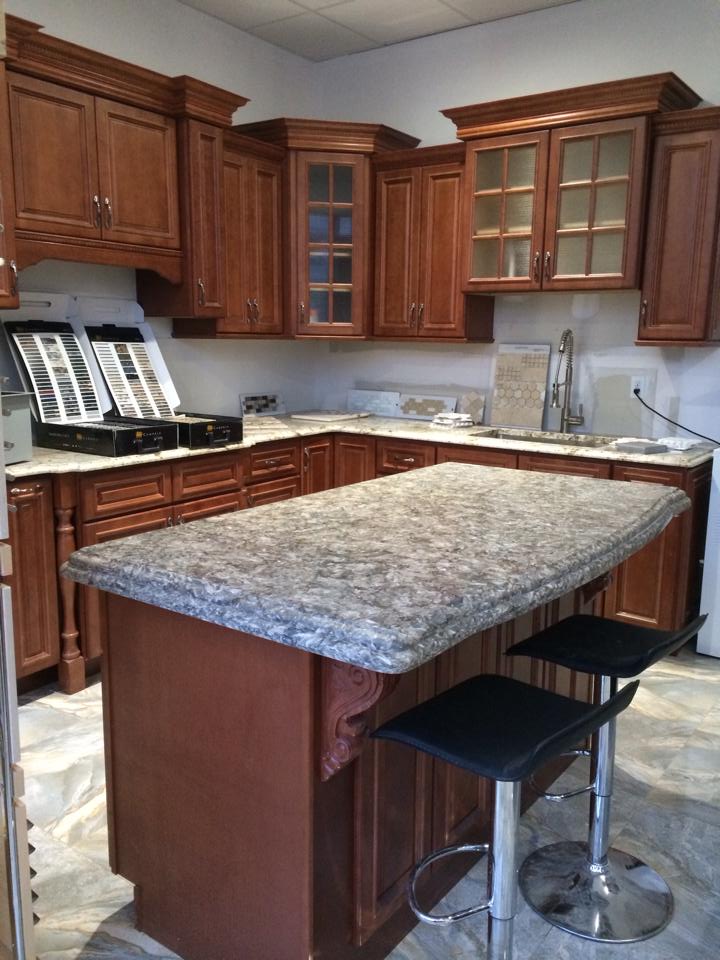 Granite is one of the most common materials used in kitchen worktops. It not only looks nice, but it also has a practical surface that is stain- and scratch-resistant. There are a variety of hues and patterns to choose from, so you can match your granite worktop to your preferences. We'll go through everything you need to know about granite on this service page, from the sort of edge they have to how we produce them and why you should seal them!
Each granite block has its characteristics, seen in the swirls, patterns, and colourations. Each slab is unique, giving our clients the option to purchase a countertop that no other person on Earth will have.
You will be the only one who has this worktop. Diamond Worktops of Doncaster can match your kitchen cabinets while also providing a sense of opulence and beauty!
Granite countertops not only add a contemporary luxury touch to your kitchen or bathroom, but they're also a long-lasting investment that may provide years of pleasure.
Natural granite is not only a durable material, but it also has value. It will last for decades as it is hard and dense, to begin with! Now, do you know that the only things capable of scratching your worktop are those who possess their own: diamond or crystal?
Advantages of Granite Worktops
Granite has been a popular option among our customers for years. According to their comments, our clients appreciate how granite surfaces add to the level of pure luxury, texture, depth and add another dimension to their house's environment. We have some beautiful pieces of granite that are sure to improve any kitchen design while also making it unique.
Granite is a very long-lasting material. It doesn't scratch easily, and it can withstand heat without burning or scorching. Granite kitchen worktops are popular among consumers because food stains are less evident, making cleanup easier than other materials, such as wood.
Because this exceptional stone is so durable and long-lasting, you won't have to replace your worktop for a long time. Granite may be found in various designs, allowing you to customise the look of your room easily.
If you're in the mood for something more modern, why not try bold contrasting hues like black and white? Alternatively, if classic beauty is what you desire most, then go for rich crimson!
It Is Simple To Maintain
Granite worktops are exceptionally durable. If you're thinking about them, there's a good chance they'll last a long time without needing to be replaced or resurfaced. Sealers have advanced dramatically in recent years; many of them may endure for more than a few years before requiring re-application!
Most homeowners can handle this task themselves when it comes to granite protection: apply the product and wipe away any excess with little effort. It's also worth asking about the original sealer since different manufacturers have comparable features but varying levels of durability.
Sealing Granite
It's always a good idea to safeguard and seal your granite worktop tops, especially if you inadequately sealed the stone in the first place. This will assist with the protection process while lowering the likelihood of absorbed spilt substances, resulting in long-lasting stains. Within the surface pores of a poorly sealed worktop, germs may accumulate.
Granite is porous, which isn't necessarily a negative feature since if liquids stay on the surface for long periods, they will be absorbed. But evaporation follows absorption as inevitably as night follows day.
To start with, the removal solution you choose is critical. It's all about the type of liquid stuff that you must remove and the procedure for applying the removal solution. The majority of chemicals will evaporate on their own without requiring any additional treatment. A properly sealed granite worktop will have minimal impact on most liquids.
Chemical Resistant
Granite kitchen worktops are very resistant to chemicals. This organic surface material will not be damaged by bases or acid compounds. They may harm the initial sealer over time, causing it to deteriorate faster than expected, necessitating resealing if this happens, and they could weaken the sealer if repeated frequently, making it obsolete.
Worktop Repairs
However, despite their hardness and endurance, granite worktops can be damaged if you are reckless and drop a heavy object on an overhanging corner or edge; this may lead to the chipping of the stone. If this does happen, you may need to seek professional help to repair the break, crack, or damage caused by your careless actions.
Natural Granite
The more we appear to be removing ourselves from artificial additives and chemicals, the better our health and general well being. Granite is a natural quarried stone that is similar to marble and other organic kitchen worktops.
When the slabs are removed from the Earth, they're often cut into whatever designs and sizes to be used as kitchen worktops, tabletops, and other places where a hard surface is required. On the other hand, quartz is an engineered material that many people claim is natural because of its resin component.
Colours of Granite Worktops
Because every natural granite stone is composed of natural stone, you will be confined to the hues and patterns that Mother Nature provides. There aren't many truly solid designs or vibrant colours available; I'm not suggesting they aren't out there. I'm just saying they're in limited supply.
Another thing to keep an eye out for is the variety of patterns and colours available in your stone option since the sample may not accurately represent the actual granite slab. At least look at the whole slab or a photo first to get a sense of the complete pattern and depth of your stone selection.
Granite worktops come in a variety of colours, from whites and greys to black and blues. Due to its natural origins, each granite worktop is unique and will vary slightly in colour from one slab to the next. Whether you are looking for a classic grey or white look or something more adventurous such as deep blue-black, there is sure to be a colour that suits your kitchen design.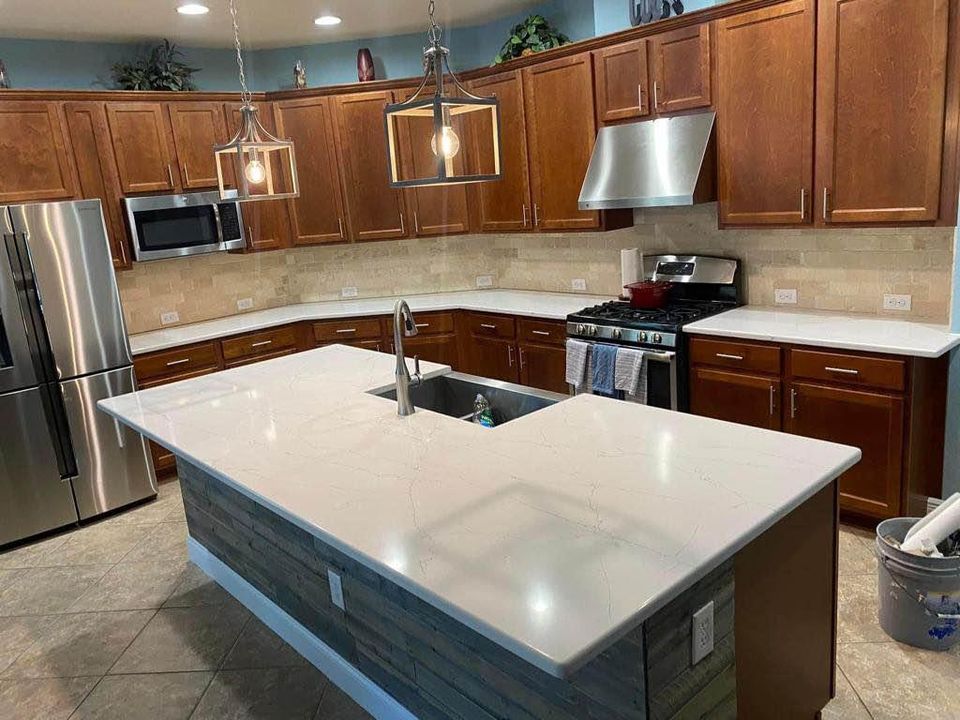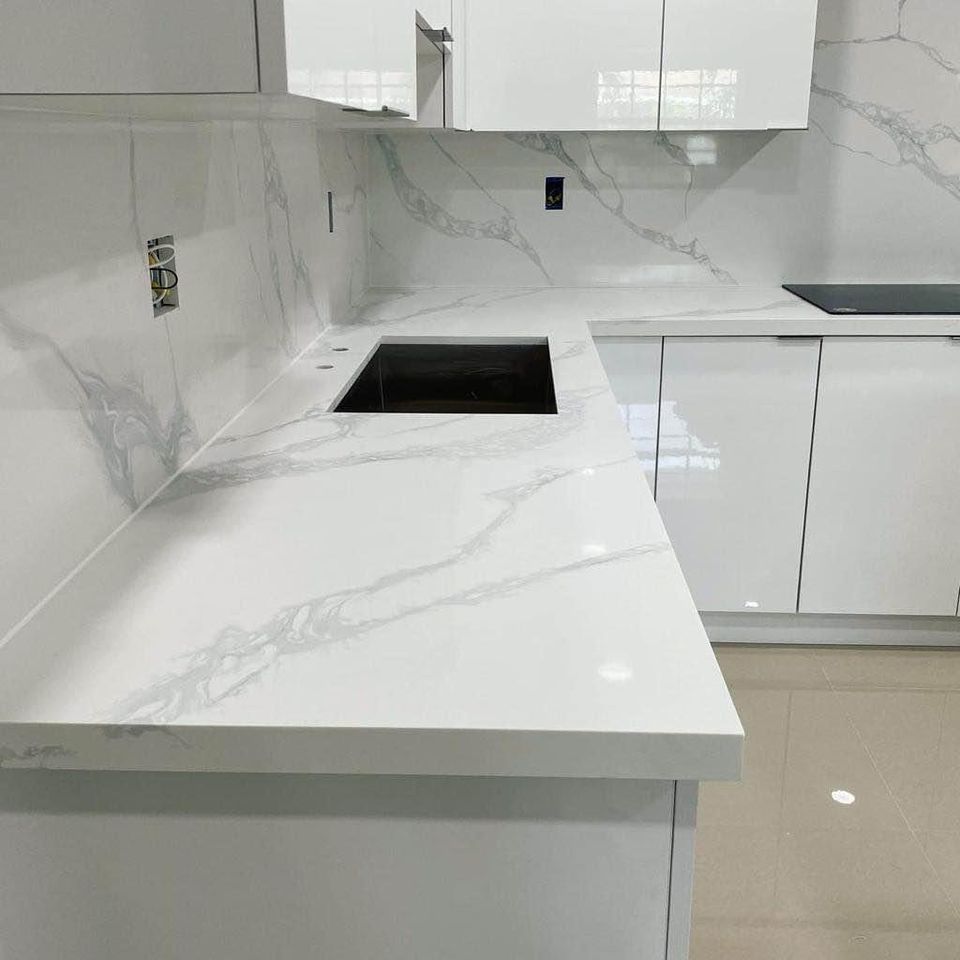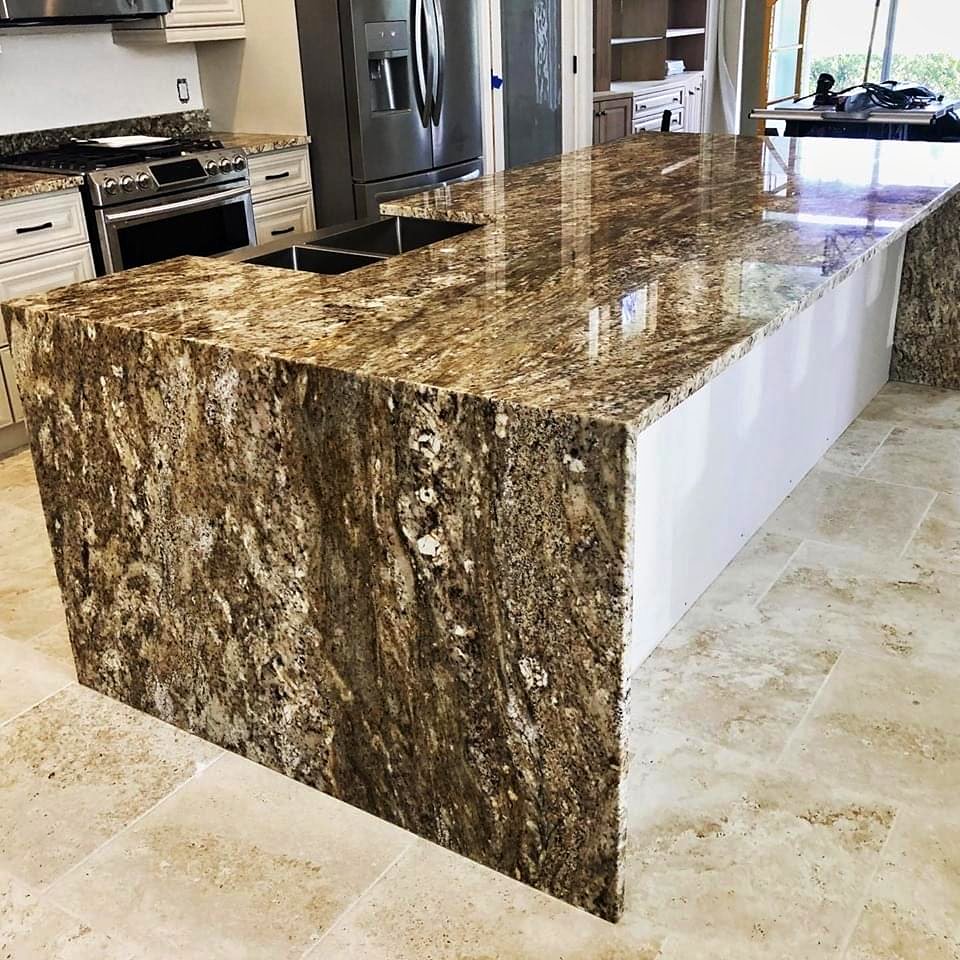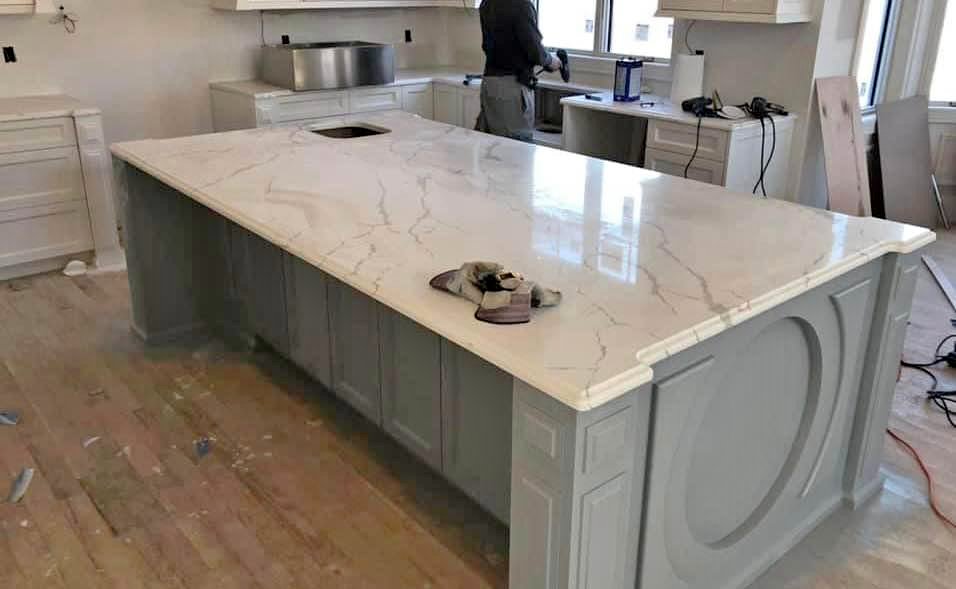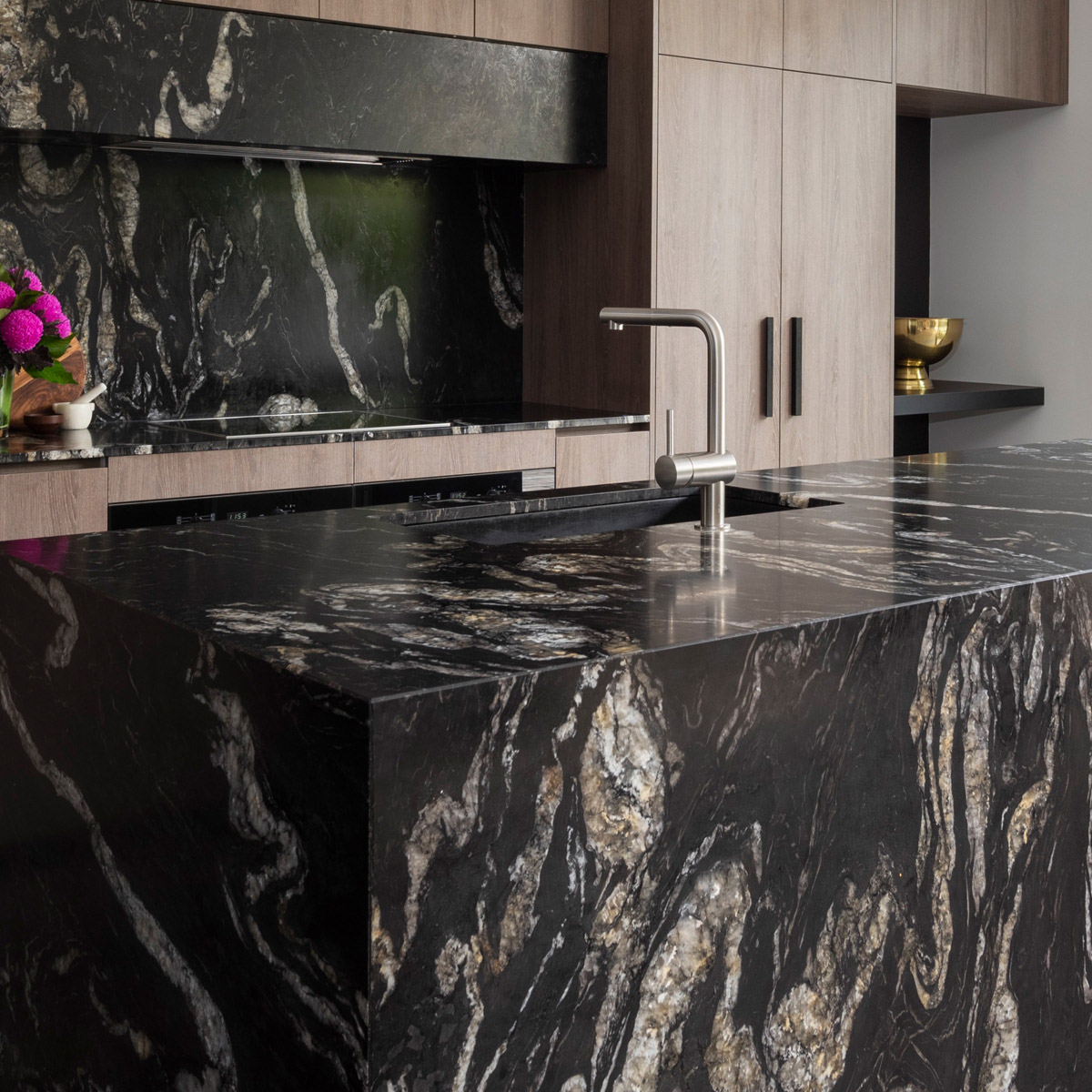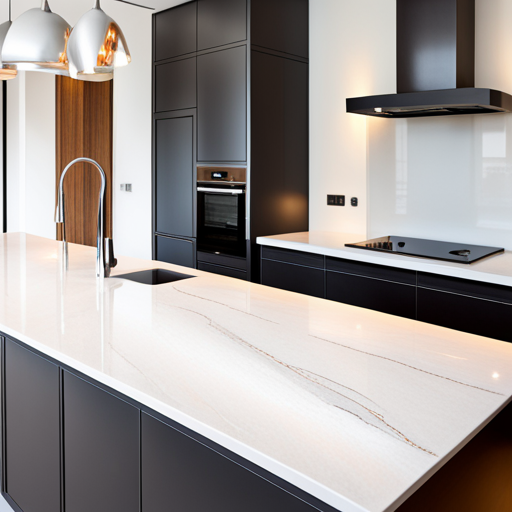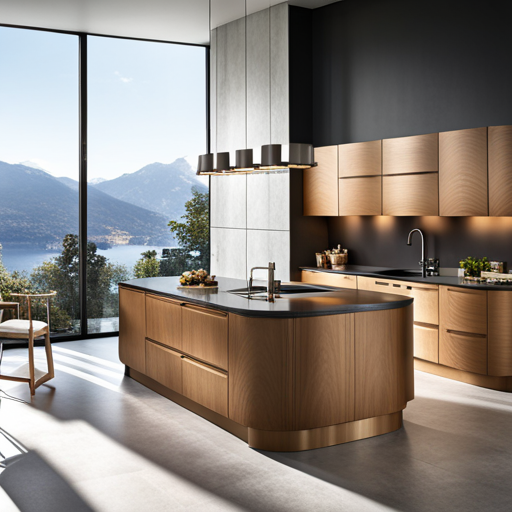 Whites and greys are the most popular choices for kitchens, providing a beautiful light backdrop to other furniture and appliances. They will also show up any dirt or spills easily, allowing you to clean up quickly and keep your worktop looking sparkling. White and grey granite has a subtle patterning that can add interest without being overly dominant.
Black granite is a bolder choice, creating a striking and dramatic contrast in your kitchen design. It will often have more obvious patterns or veins running through it, adding texture and interest to the space. Black granite can also provide a great backdrop for lighter colours such as white cabinets or worktops, allowing them to stand out against the dark background.
Blue-black is a unique colour for granite, combining the boldness of black with shades of blue and grey to create an eye-catching combination. This type of granite is perfect for adding a hint of luxury to your kitchen, as its dark tones are offset by the bright blues in the stone.
No matter what colour you choose for your granite worktop, it will be sure to add a touch of sophistication and beauty to your kitchen. Granite is one of the most durable materials available for kitchen surfaces, so you can enjoy its stunning looks for years to come. With such a wide range of colours on offer, you are sure to find the perfect shade for your home.
So why not explore the range of granite worktops available today, and find the perfect colour for your kitchen? You won't be disappointed with a granite worktop in any hue.
How to clean granite worktops
Granite is a popular and durable material that is commonly used for kitchen worktops. Although it looks beautiful, granite requires regular care and cleaning to maintain its appearance. Here are some tips on how to keep your granite worktops looking like new:
Cleaning granite worktops
1. Wipe up spills as soon as possible. Granite is porous so any liquid spilled on it can seep through, causing permanent staining.
2. Clean your worktops on a regular basis using warm water and mild soap or detergent. Avoid using abrasive cleaners as these can damage the surface of the granite.
3. After cleaning, dry the surface with a soft cloth to help prevent streaks and watermarks.
4. To counteract stubborn stains, apply a poultice made from baking soda and water. Leave the poult on overnight and then rinse it away with warm water.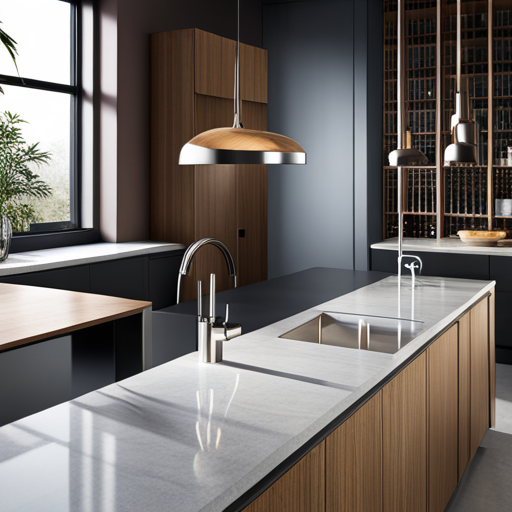 5. For regular maintenance, use an approved granite sealer to help keep your worktops looking like new for longer. Reapply every few months to ensure maximum protection against staining.
6. Keep your worktops free from scratches by avoiding using knives directly on the surface and avoid placing hot pots and pans on the granite.
Following these simple tips will help keep your granite worktops looking beautiful for years to come. With proper care, you can ensure that your granite worktops remain a source of pride in your home.
2-3 seams are needed in most kitchens for granite worktops. Your granite colour choice determines the typical granite slab size. We can generally complete large kitchen worktop islands without using seams.
Seams will be visible if your kitchen is an L- or U-shaped design or if countertops that slope in a different direction are used. But don't worry too much because Diamond Worktops of Doncaster will utilise bespoke colour epoxy to fill in the gaps, which hides these seams quite effectively.
Disadvantages of Granite Worktops
Granite is also quite hefty, making it more difficult to carry and install than other materials like laminate or wood, so if you're searching for something quick and simple to accomplish yourself, a lighter option is probably the best choice!
Granite, on the other hand, is more durable than quartz and requires little maintenance. Granite may stand up to 70 years without chipping or scratching if properly installed. This implies that this worktop style may become a long-term investment, such as in the kitchen, since it is made from tough materials and has a high surface area. If you're looking for a Granite worktop surface, the ideal alternative is to hire a specialist firm like Diamond Worktops and have the job done correctly. I guarantee that this will save you time, money, and aggravation!
You will have a more challenging time with this material if you don't have the appropriate tools and equipment. So, as a significant factor to avoid these problems, make sure your granite worktops are sealed at least once a year for safety's sake. Our worktop installations are second to none! For a FREE consultation, contact us now.
Frequently asked questions
Can you put hot pans on granite?
Granite is one of the most popular materials for countertops due to its durability and beauty. But even though granite is strong, it can still be damaged if not taken care of properly. One common question people have about granite worktops is whether or not you can put hot pans on them without causing damage. The answer is yes but with a few precautions.
It is important to remember that temperature changes cause granite to expand and contract. This can lead to cracking if the countertop is exposed to sudden temperature extremes, such as placing a hot pan directly onto its surface. To avoid damaging your countertop, it is recommended that you use a trivet or heat pad when setting down any pots or pans. This will help to disperse the heat and prevent cracking.
Do granite worktops scratch easily?
Granite worktops are quite resilient to scratching, though it is still possible for them to acquire scratches over time. The hardness of granite ranges from 6 to 7 on the Mohs scale, making it slightly harder than common glass and steel knives with a rating of 5-6. This means that unless you use an abrasive material with a higher hardness rating than granite, it is very unlikely to scratch.
Granite is one of the most durable materials used for worktops, and it can actually withstand considerable amounts of abuse. This includes scratches, chips, and stains. However, granite worktops are not impervious to damage, so it's important to take the proper precautions when cleaning and maintaining your worktop in order to keep it looking its best. Regularly sealing your granite worktop and using gentle cleaning agents will help to prevent damage, and can even reduce the visibility of existing scratches. All in all, while granite worktops do not scratch easily when compared to other materials such as laminate or wood, it's still important to take care of your worktop and treat it with respect.
Ultimately, granite worktops are an excellent investment as they offer a beautiful aesthetic to any kitchen or bathroom, while also being incredibly durable. With the proper care and maintenance, you can ensure that your granite worktop will remain in pristine condition.
Do you repair granite worktops?
Yes, we can repair granite worktops. We have experienced stonemasons and technicians with the skills and expertise to even restore severely damaged worktops to their original condition. Our team is well equipped with the latest tools and techniques in order to carry out effective repairs on granite surfaces.
We understand that you may be worried about any damage caused during the repair process but rest assured that we take great care to ensure that your worktops are not further damaged or altered in any way. Our team is highly trained and experienced, so you can be assured of a quality repair job every time.
If you have any other questions about our granite worktop repairs, please don't hesitate to get in touch with us. We would be more than happy to answer any of your queries and provide you with more information. Thank you for considering us for your repair needs!
Schedule An Appointment
Or Get an Instant Quote
Visit Us
Doncaster, United Kingdom
Message Us
hello@kitchenworktopsdoncaster.co.uk