Quartz Worktops
Quartz worktops are a beautiful alternative to granite or marble
Quartz is an excellent material that seems to be here to stay, but if you want to incorporate this worktop into your kitchen, you should consider both the benefits and drawbacks. Please continue reading to learn more about quartz and whether it's the best option for you.
Quartz worktops are a lovely alternative to granite or marble. They come in various hues and finishes, allowing you to tie your kitchen design into the rest of your home décor. Quartz is also very robust, making it ideal for high-traffic areas like kitchens and bathrooms. There's something for everyone with quartz worktops available.
Some of the quartz worktops that we offer and install
Caesarstone – Silestone – Samsung Radianz – Cambrua Quartz – LG Viatera – Corian quartz – MSI Q quartz – Polarstone Simstone – Compaq – Sensa by Cosentino – Dekton.
We develop our quartz products known as _ _ ____, aiming to complete tasks in 7-10 days.
Advantages of Quartz Worktops
Quartz may be an excellent option if you're searching for a worktop that will give your kitchen a high-end look. Quartz is made from natural stone fragments joined together and finished with resin to make it more durable than other materials, such as melamine or glass tiles. In each area, this countertop exudes class: the material design; color palette (which includes white marble and sandstone); and texture – quartz is much smoother than granite! It's critical to consider which surface type is ideal since there are a few alternatives to select from.
The best thing about quartz worktops is their longevity. Quartz is heat-resistant and scratch-resistant, making it ideal for high-traffic rooms like kitchens or bathrooms. The fact that quartz worktops are less expensive than marble or granite is one advantage. Stone countertops, which are currently very fashionable, tend to be costly because there is a greater demand than supply for these materials. As a result, you may purchase a far more durable surface at half the cost!
If you like quartz worktops and want to incorporate them into your kitchen, the first step is to examine your alternatives and decide. You may reach out to us by phone or use the contact form to obtain more assistance, counsel, or additional information. Please continue to read and discover more about our quartz worktops and solutions and see if they are appropriate for your needs.
Benefits of Quartz Worktops
Quartz worktops and countertops provide a wide range of appealing benefits, including their aesthetic appeal, incredible durability, and excellent stain resistance. If you've been unsure whether quartz is suitable for your house, make sure to consider these reasons before making a decision!

Appearance
Quartz's best and most unique qualities, that is, its beautiful and elegant polished sheen finish that it gives to any kitchen work surface, countertop, or other place requiring a touch of refined class, cannot be denied.
The beauty of glass comes from the way it refracts light, thanks to its chemical composition. It's produced by combining ground crystals and resin, which is compressed and polished to create a hard artificial material perfect for workplace surfaces such as kitchen worktops. If you want a rough, flecked, or smooth surface, decide how fine you'd like the crystals to be ground.

Durability
Quartz countertops are not only long-lasting, but they're also hypoallergenic. This makes them ideal for people with sensitive skin or allergies to other materials used in kitchens, such as stainless steel, which may irritate your eyes and noses while cooking! The non-porous surface will resist stains from oil spills since it maintains its original color, and you won't have to worry about dents damaging any of those attractive features because it's tough stuff. Even if someone throws their dinner on top, there won't be so much as a bruise left behind after removing all the evidence.
Quartz countertops are the most durable. When it comes to flexural strength and impact resistance, quartz has four times as much as granite, making it ideal for families with children who might be destructive. Quartz is also scratch-resistant, so your new kitchen will last a long time, even if your kids destroy everything!

Easy to Clean
An essential thing to consider when selecting a kitchen worktop is how simple it will be to clean. Quartz will make this never-ending chore as simple as cleaning your counters.
Because quartz is a non-porous substance, it has no open pores on its surface, unlike natural stone, which is polished and crushed into tiny pieces. There is nowhere for liquids to go if you spill or pour anything on this surface; they sit on top, waiting for you to soak up and cleanse. Finally, stains are prevented because there is no place for the pigments to soak in and cause a long-term issue. You may never have to worry about your countertops getting dirty again. Quartz is a highly antimicrobial substance that prevents germs and bacteria from spreading by preventing microbes from establishing.
Your quartz worktops never require sealing, even if you use them for a long time. Clean the surface with a damp cloth that has been soaked in ordinary soapy water and then wiped off.
If you discover a stain on your worktop, begin with a gentle scrubbing motion to remove it, and avoid abrasives if at all possible since they might dull the sheen of your countertop. Also, be cautious about using chemicals since they may harm the ties that join quartz and resin together.
Avoid using highly acidic or alkaline chemicals if you want your quartz worktops to retain their appeal. These chemicals can harm the surface of quartz and cause it to lose its luster completely!
How are Quartz Worktops made?
Have you ever stopped to think about how quartz worktops are manufactured? The manufacturing process is quite fascinating. Raw quartz minerals are first mined and then crushed into various sized aggregates, later bound together with a resin compound. Quartz is formed when it is subjected to tremendous pressure and a high-temperature treatment. It then creates beautiful quartz slabs that you may see after it's been stamped with beautiful patterns. Pigments are also added during the manufacturing process to give the artificial material a unique and appealing look that customers appreciate!
I can assure you that your quartz worktops will endure a long time into the future, that is, if you take excellent care of them. Worktops made of quartz are pretty durable. This is especially true if you choose them from a trustworthy business like Diamond Worktops and acquire them directly from the source. The number of years your quartz worktops will endure and stand the test of time will be determined by this.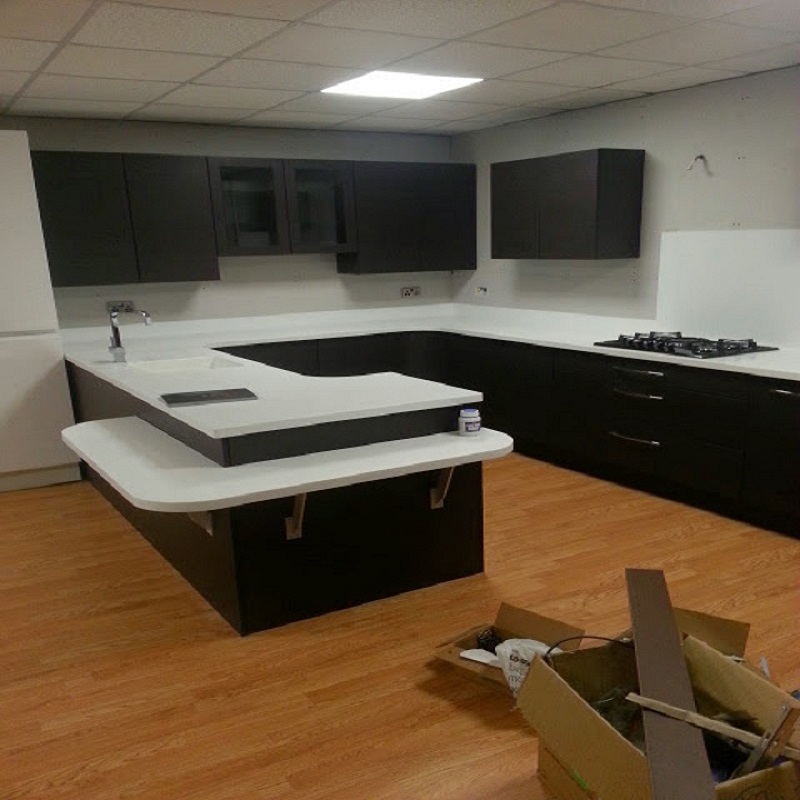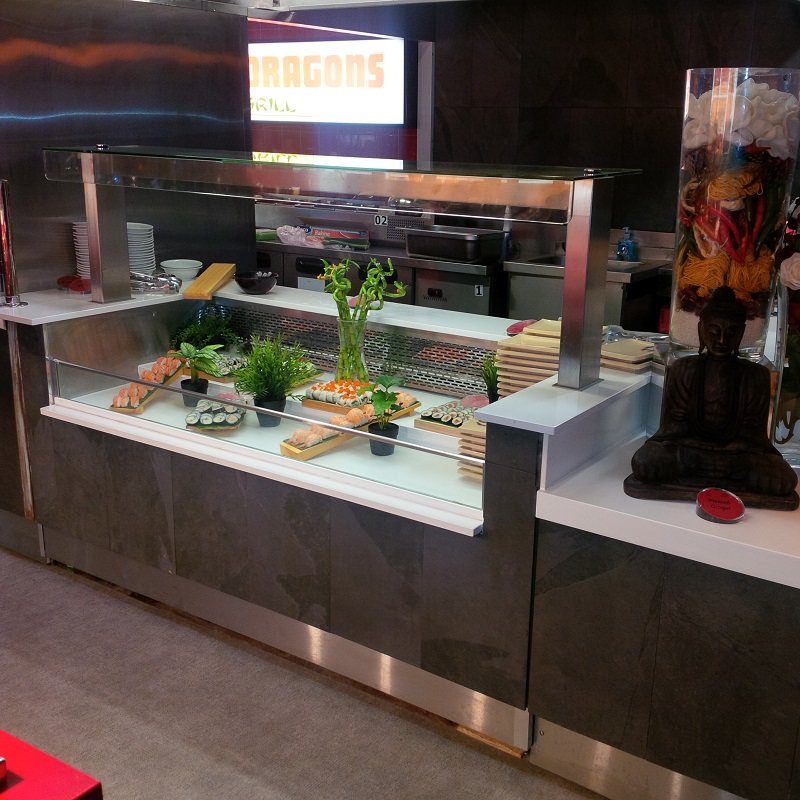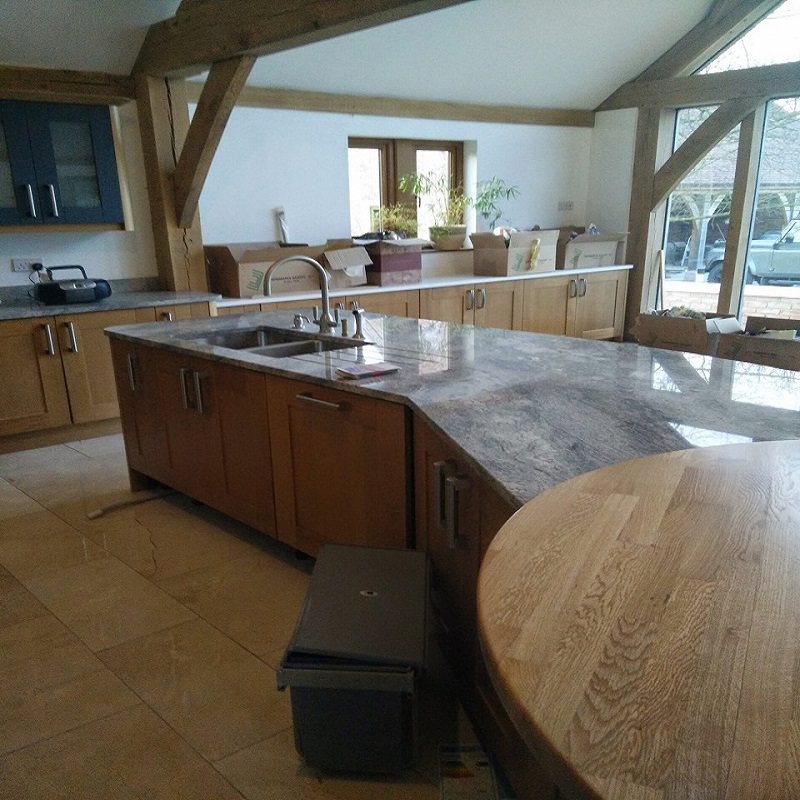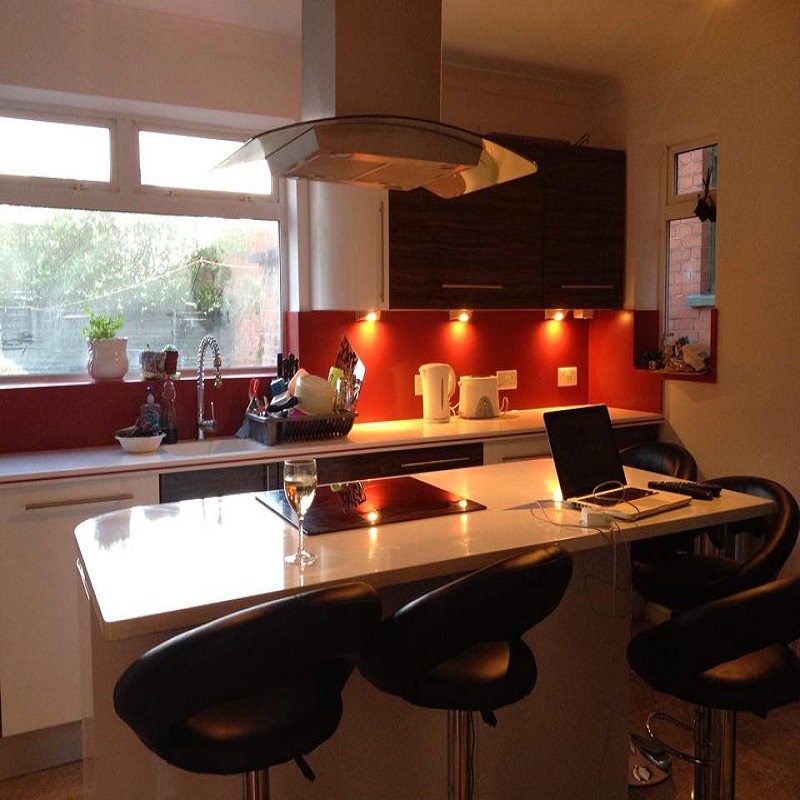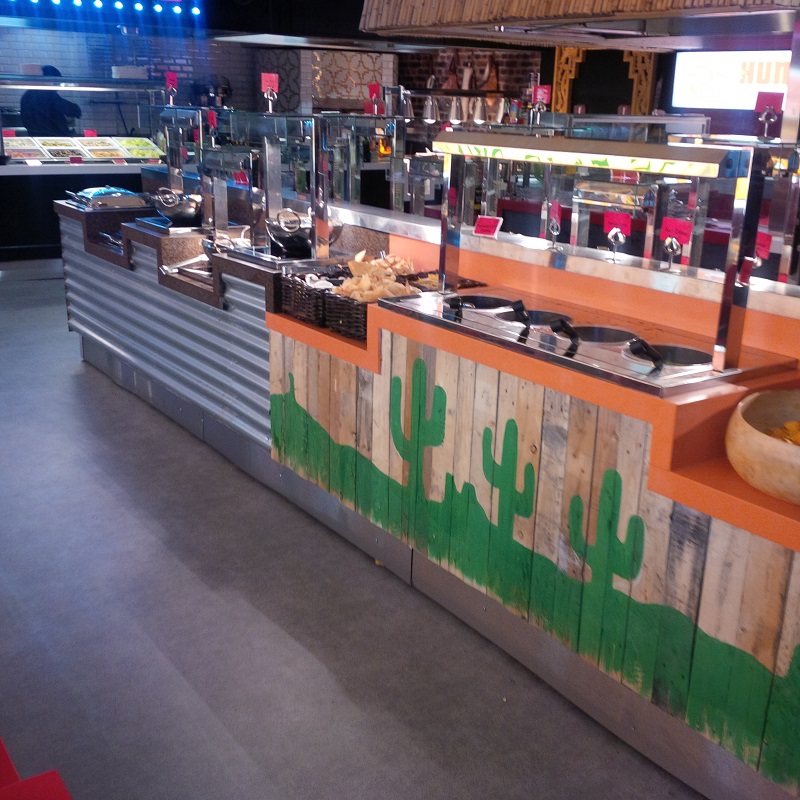 Quartz is a kind of crystallized silicon dioxide in its most basic form. Lapidaries can then cut various quartz, such as amethyst (which appears to be purple), when it forms giant crystals like rock or smoky quartz. The opal, which is made of silica, can be found in many different colors and patterns. It also takes the form of tiny microcrystals where there are a lot of hues and designs.
Quartz is a variety of mineral that makes up approximately 25% of all known minerals. It comes in a range of forms, including amethyst, rose quartz carnelian jasper, smoky agate milky tiger's eye, and so on. Quartz has been utilized in kitchens and bathrooms for many years, especially in conjunction with marble or granite worktops, since they can be cut more efficiently than natural stone and cost less to install at home.

One of the most important aspects to consider when selecting a worktop is its visual appeal because you will be seeing it almost every day of the week, after all! If this purchase is worth your money, it should not disappoint! This is why it's essential to present an honest and accurate estimate of the work required, which we can then check against our actual pricing. After all, you're entrusting us with something unique, and I assure you that we deliver luxury, elegance, and class that you cannot find anywhere else! Your exquisite quartz kitchen worktops will look fantastic. We have consistently delivered a customized work surface in the color of our customer's choice, so there are plenty of options to choose from. Call us now to book your FREE design and quotation consultation and work with a business that cares!

There are several advantages to utilizing quartz worktops as a kitchen worktop material, even if they are not the most environmentally friendly option. Certain natural substances give off-gases.
Quartz, on the other hand, and thankfully, is not one of these substances because it does not emit any chemicals. This assures a higher level of air in your house.
Our primary concern has always been sustainability and conservation of the planet's natural resources, which is why Diamond Worktops are made from recycled quarry waste and spoil. All of our quartz worktops are constructed using ingredients derived from reclaimed quarry waste and damage. Quartz worktops are virtually indestructible. The fact that this is quartz assures that you will never have to repurchase a new tabletop! On the other hand, our quartz goods will contribute to the planet because they are utterly recyclable during the renewal process.

To be honest, quartz isn't the most affordable worktop solution on the market these days, but I can assure you that you will get a lot of bang for your buck! This gives our consumers complete control over the thickness of their worktops thanks to our bespoke fitted solutions.
If you don't want your kitchen to feel thicker, there's no need to invest in a thick quartz slab. Our bespoke thin quartz worktops are intended to be elegant and offer a touch of class, and they can look as good as the thicker quartz worktops.
It's a quartz kitchen worktop, and it's a tool in its own right! A valuable kitchen instrument.
Consider how often you use your quartz kitchen work surface, which is the most used and valuable piece of kitchen equipment you possess! It's used daily for various activities such as baking, kneading, spreading, preparing meals, chopping, and general usage. Yes, they indeed propose employing a chopping board all the time, but you may "If you wanted to) cut food up directly on a quartz work surface, just as you would most likely harm the knife-edge rather than the quartz surface. What material is your kitchen's surface made of?
Quartz's Many Other Applications
Quartz is a flexible material that we may use to make other items in your house and your kitchen countertop. For a unified appearance throughout all areas of your home decorating plan, you might combine splashbacks and tiles with various locations of your kitchen worktop.
Quartz is an excellent material for incorporating into your house setting. It doesn't just add a little touch of luxury and elegance to your kitchen surfaces; it's also long-lasting, clean, sanitary, and ecologically beneficial in its own right.
Quartz worktops will, without a doubt, add to the fun factor of whatever you're doing, whether it's preparing meals, having a cup of coffee, or just sitting back and relaxing in your new home kitchen.
If you want to speak with one of our Quartz Worktop specialists about your needs, please do not hesitate to contact us. We can help you design, deliver, and install the finest Quartz Worktops in Doncaster.
There are several benefits to utilizing quartz in your house, but there are also drawbacks:
Quartz isn't water-resistant, so clean up any spills as soon as they happen.
Quartz is a weighty material; you'll need the assistance of a professional to install quartz worktops for this reason alone, as well as because of the weight and how difficult it may be to lift them alone.
Quartz is popular among the general public, but others are less enthusiastic. The advantage of quartz is that its colors and designs are unrestricted. However, matching and emulating natural stone products and materials' organic natural patterns would be impossible because they are genuine one-offs that can't be duplicated.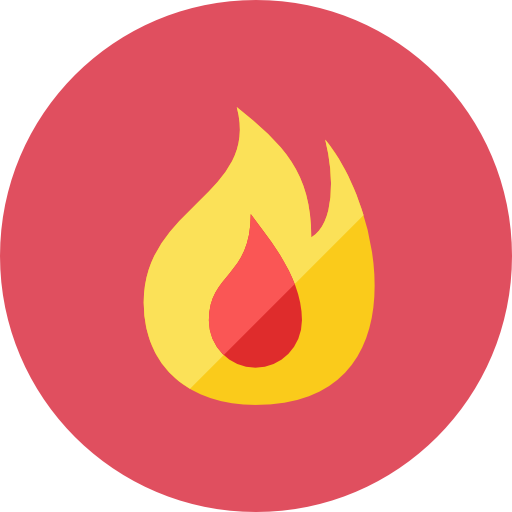 Susceptible to Heat Damage
Quartz is very heat resistant; however, the resin and polymer compound fillers are not. The worktop resins in quartz kitchen worktops are susceptible to being damaged and melted by exposure to hot cookware items, resulting in long-term damage. Also, any white clouds or spotted regions on the surface of the worktops may be signs of heat damage.
Quartz worktops have a minimum thickness that varies depending on the quality of your manufacturer. Because all quartz materials are not created equal, the precise threshold of quartz worktops is unpredictable. Always use a trivet or some other kind of protection pad to protect yourself from burns before laying down any hot things on a quartz surface.
If you're concerned about the safety of your worktop due to heat damage, you might want to reconsider and pick granite as your primary choice. This is because granite is virtually heat-resistant. You may place any hot object on it without causing any damage or lasting mark up to 1200 degrees Fahrenheit.
It's not simple, and it's not a do-it-yourself project!
If you're considering doing it yourself, I urge you to think again. As I can tell you firsthand, it's not a typical DIY project! A professional is required to measure, level correctly, and secure the quartz to your kitchen cabinets or island set-up.
Most quartz worktops are pretty heavy and dense, making them difficult to move about while alone. Before the quartz slab is installed, checks should be made to ensure that the old kitchen carcass or cabinets will withstand the new quartz slab that we will put.
Last but not least, if the new worktops look nice, the seams must come together in harmony to avoid a clash of patterns and colors. This might be a tough job at times. Our Installation professionals are very experienced in this area, so don't worry too much about it.
Are Quartz Worktops Worth It?
Quartz countertops are ideal for people who desire a long-lasting surface with little upkeep. They also come in various styles and colors, suggesting that you may use them to liven up your home's design palette while taking minimal effort on the homeowner's part since they don't need to be painted or stained!
In my view, the advantages of these factors outweigh all other drawbacks, such as the price at first, but they become more affordable over time. If you don't mind the lack of a Lustre finish (natural stones look dull), quartz will work just fine without problems, heat resistance, etc.
Schedule An Appointment
Or Get an Instant Quote
Visit Us
Doncaster, United Kingdom
Message Us
hello@kitchenworktopsdoncaster.co.uk