Quartz Worktops
Quartz worktops are a beautiful alternative to granite or marble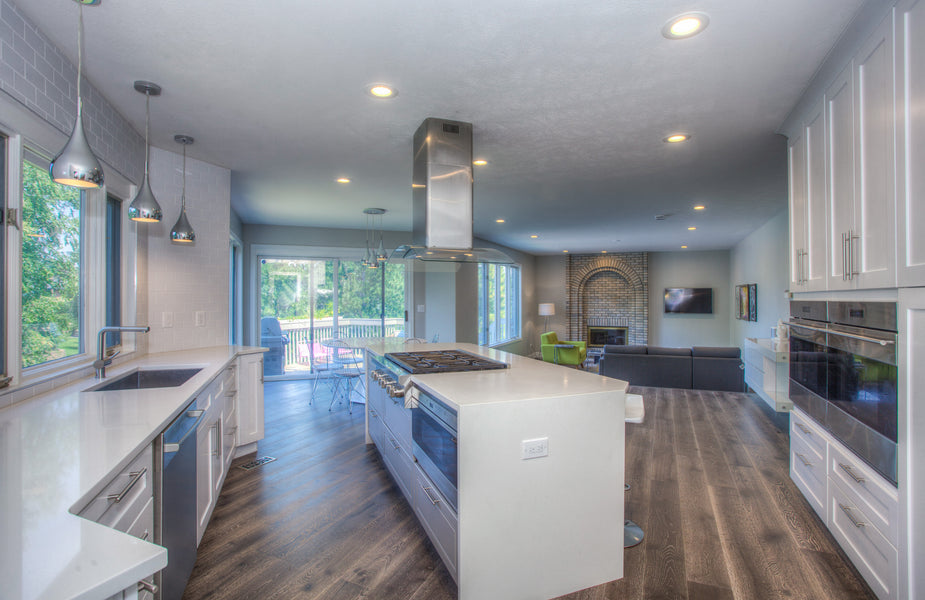 At Diamond Worktops, we provide a full-service quartz worktop supply, template, fabrication and installation service. Our experienced team is on hand to provide you with a free initial consultation where we will discuss your requirements and create a template for the perfect quartz worktop or countertop for your kitchen or bathroom space.
Using only high-quality materials, our fabricators will then craft and install your bespoke quartz worktop with care and precision. We also offer a range of edge profiles to choose from, so you can rest assured that your completed product will exceed all expectations.
Our team pride themselves on their attention to detail in every aspect of the job, from the initial consultation right through to the finished product. With over 20 years' experience in the fabrication of quartz worktops for customers in Doncaster and the surrounding area, you can trust that your worktop will be designed, engineered and fitted to the highest standards.
So, if you're looking for a reliable supply and installation service for quartz worktops, get in touch with us at Diamond Worktops! We guarantee that you won't be disappointed.
Free Quartz Worktop Consultation and No-Obligaton Quote
At Diamond Worktops, we understand the importance of making sure that you get the right quartz worktop for your kitchen. That is why we offer a FREE consultation service, so you can be confident in your investment.
Our expert team understands that each project is unique and has its own individual needs when it comes to quartz worktops. That's why our consultation is tailored specifically to you, so you get the perfect worktop solution for your kitchen.
During the consultation, we'll discuss aspects such as the size of your kitchen area, the best materials to use for your desired look and finish, and practical considerations such as heat resistance and wear-and-tear protection.
We'll also go through different quartz worktop brands, colours, and styles to ensure that you get the exact quartz worktop that you desire. Our team is always up-to-date with the latest trends in kitchen design, so we can help guide you through the selection process with ease.
At the end of your consultation, our expert team will provide a quote for your quartz worktop installation – ensuring that there are no hidden costs.
If you're looking for the perfect quartz worktop to complete your dream kitchen, then don't hesitate to get in touch with us today and book your free quartz worktop consultation. We look forward to hearing from you soon!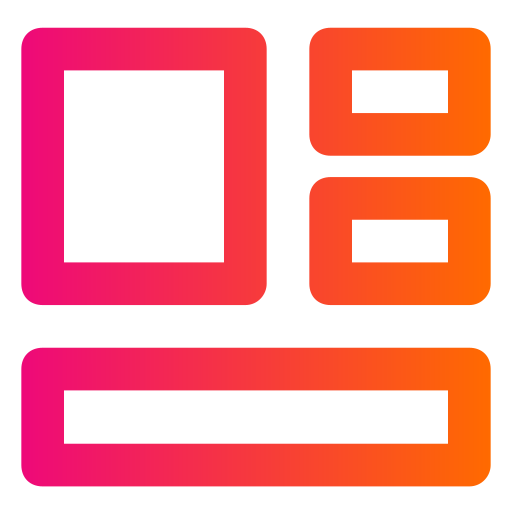 Worktop Templating
We understand how important it is to have a perfectly fitted worktop. That's why we provide an experienced and professional service that helps you get the perfect fit on your quartz worktops.
Our team of experts uses advanced digital templating technology to take precise measurements of your kitchen space. This allows us to create a custom template based on your exact measurements, ensuring that the quartz worktop fits perfectly in your kitchen. We also use detailed 3D modelling software to ensure accuracy and precision in our templates.
Once we have completed the template, it is sent off to our professional fabrication team who will then cut the quartz worktop according to the sizes provided. They use state-of-the-art cutting equipment to ensure a perfect finish and the highest possible quality.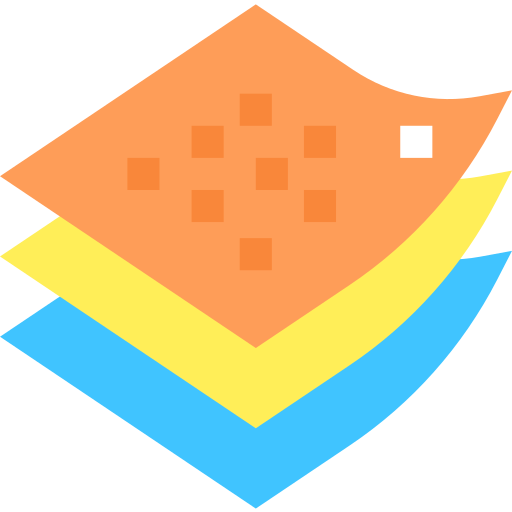 Worktop Fabrications
Our highly experienced team of fabricators uses the latest cutting and polishing techniques to create stunning quartz worktops for any kitchen space. Using state-of-the-art CNC machines, we are able to cut the quartz with accuracy and precision before carefully finishing it by hand. We can also provide bespoke shapes and sizes to fit any kitchen space.
Once the quartz worktop has been cut and polished, we will inspect it to make sure that the highest possible quality is maintained. All of our fabrications come with our guarantee that if any problems occur then we will rectify them straight away, no questions asked! so you can be sure that your quartz kitchen worktop will stay beautiful for many years!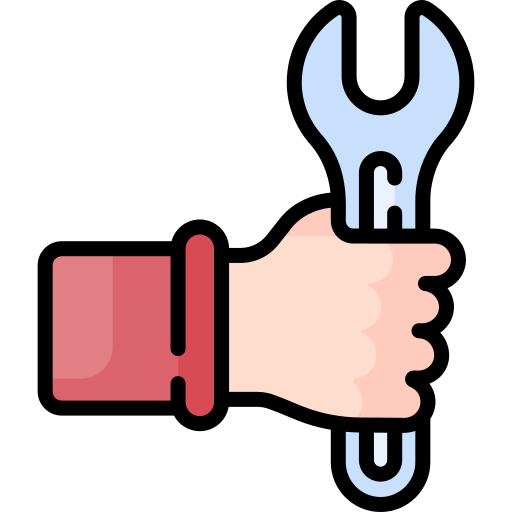 Worktop Installation
Next, we come to your home and install the quartz worktop for you. We make sure it is installed correctly and securely. Once we finish installing the worktop, our team will be available to answer any questions you may have about how to best look after your quartz worktops. They can also provide advice on how to achieve maximum performance from your quartz surface.
Throughout the quartz worktop installation process, our team will take every precaution to ensure that your home and kitchen area remains safe and undamaged. We use protective covering on all floors and furniture, and we make sure to dispose of any debris or waste materials created from the installation.
At Diamond Worktops, we are committed to providing an excellent client experience and offering the highest quality quartz worktop installations. Our experienced team can make your dream kitchen a reality in no time at all.
Contact us today to learn more about our installation process and get started on your new quartz worktops!
To book your FREE worktop consultation
Call us now on: 01302-490990
Quartz is an excellent material that seems to be here to stay, but if you want to incorporate this worktop into your kitchen, you should consider both the benefits and drawbacks. Please continue reading to learn more about quartz and whether it's the best option for you.
Quartz worktops are a lovely alternative to granite or marble. They come in various hues and finishes, allowing you to blend your kitchen design into the rest of your home décor. Quartz is also very robust, making it ideal for high-traffic areas like kitchens and bathrooms. There's always something special for everyone with quartz worktops!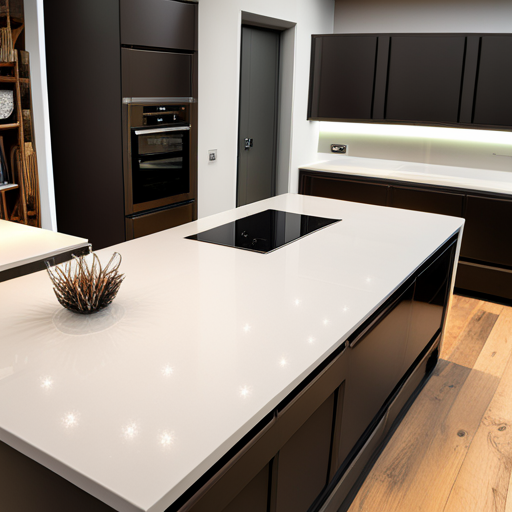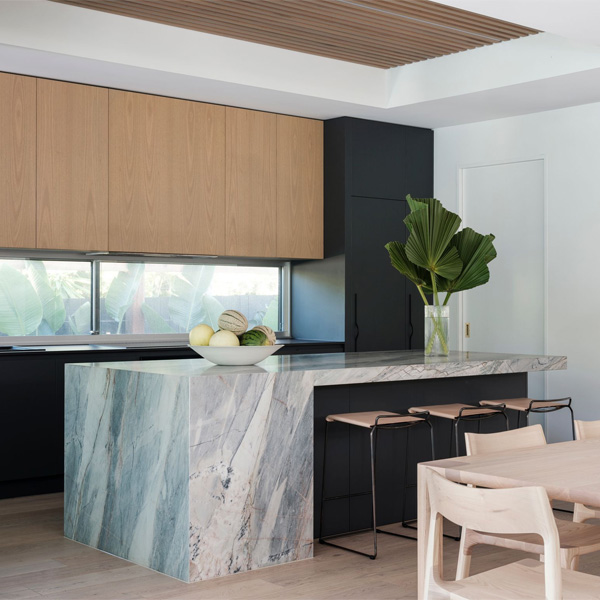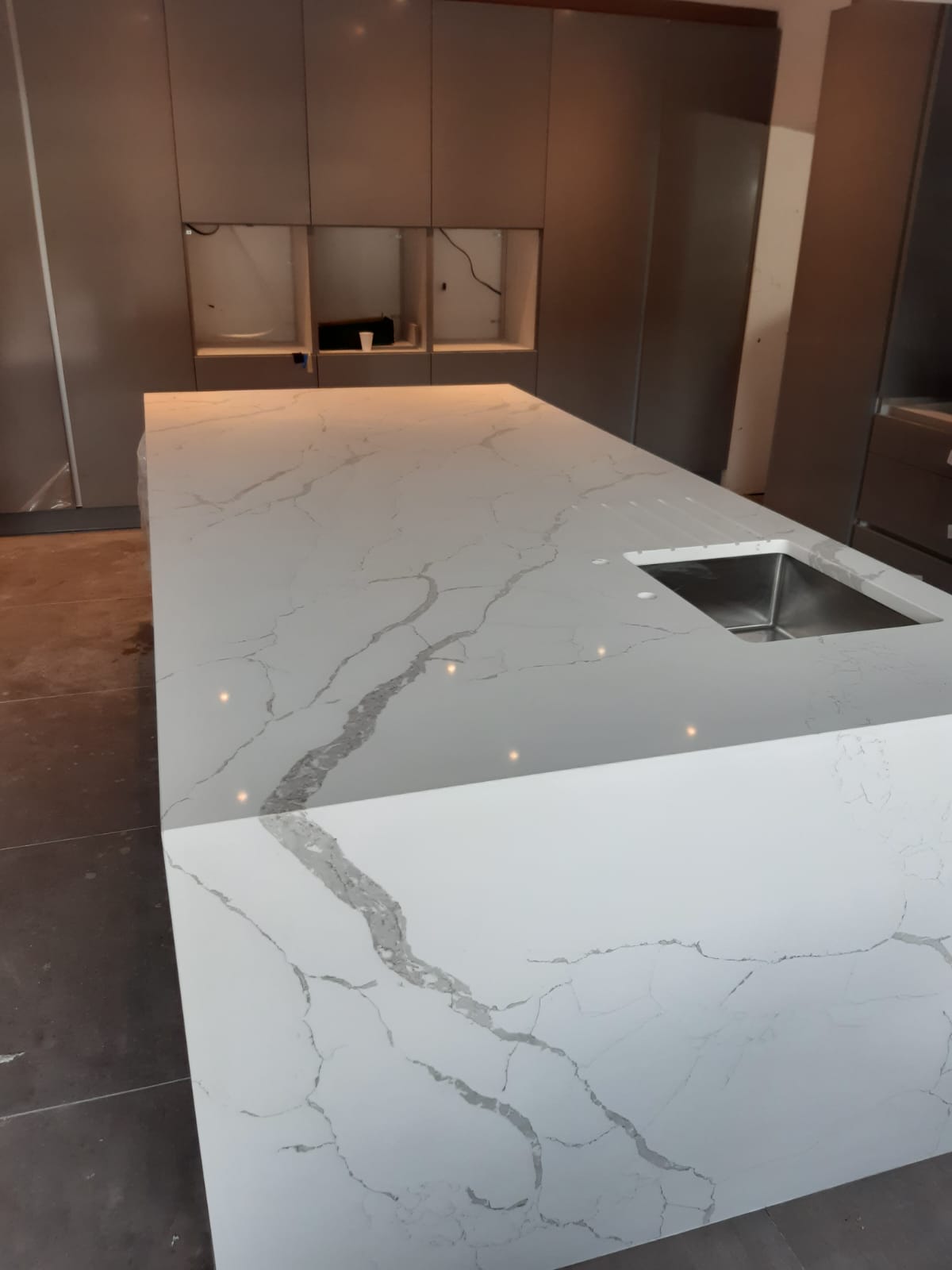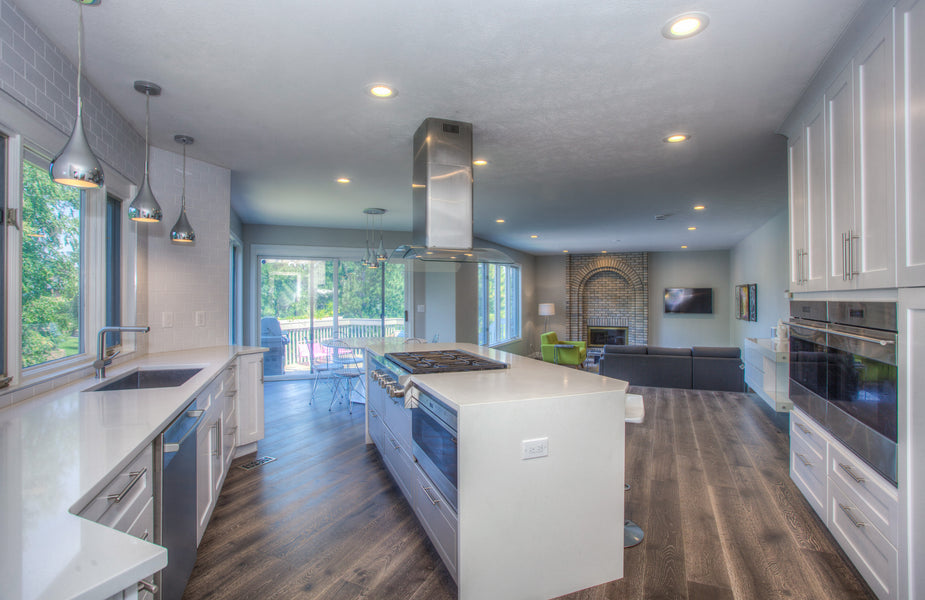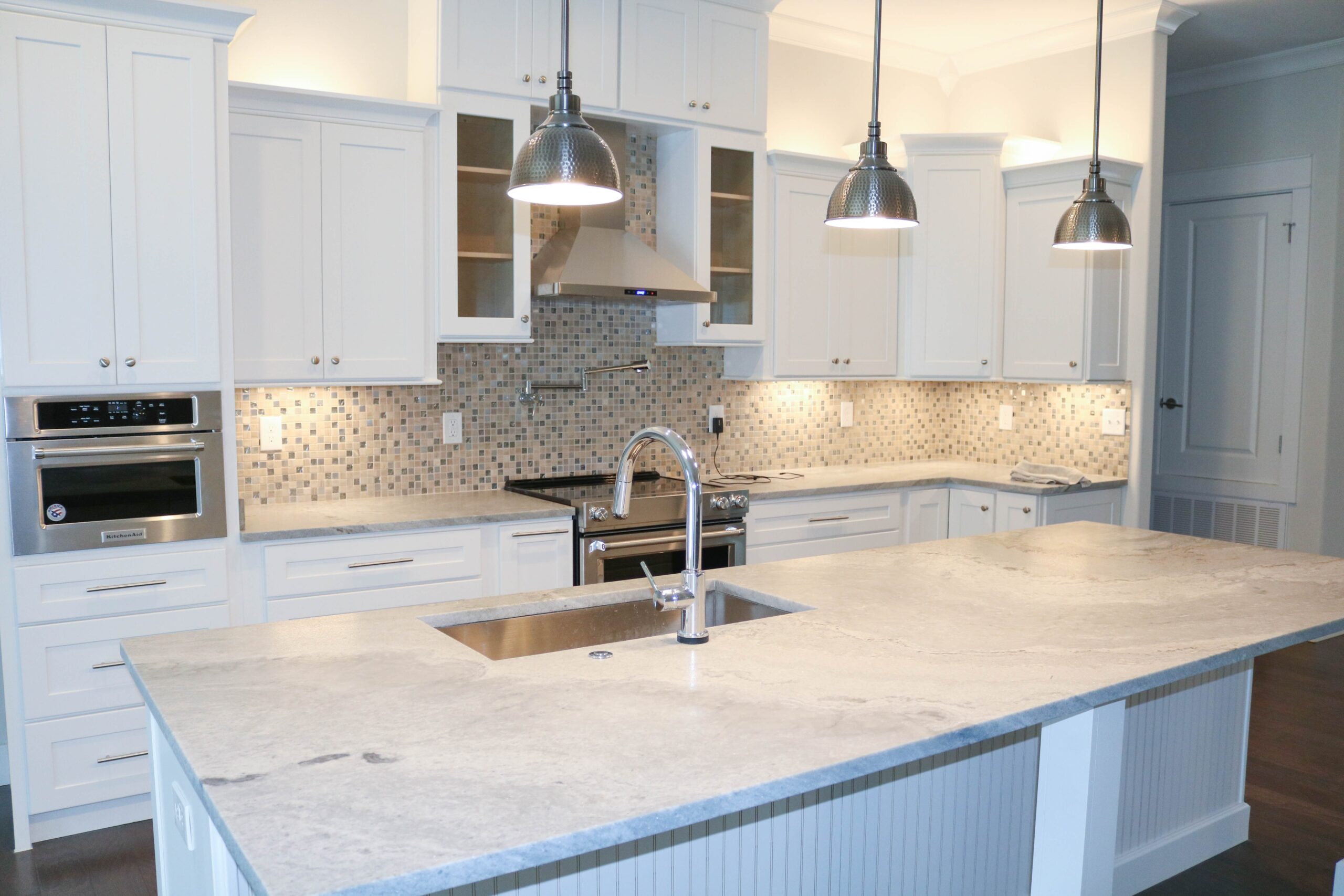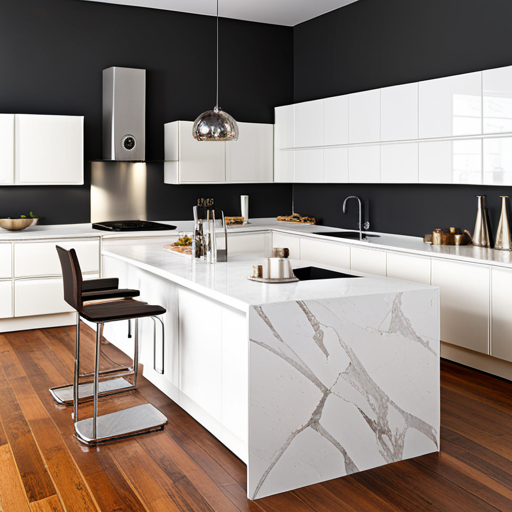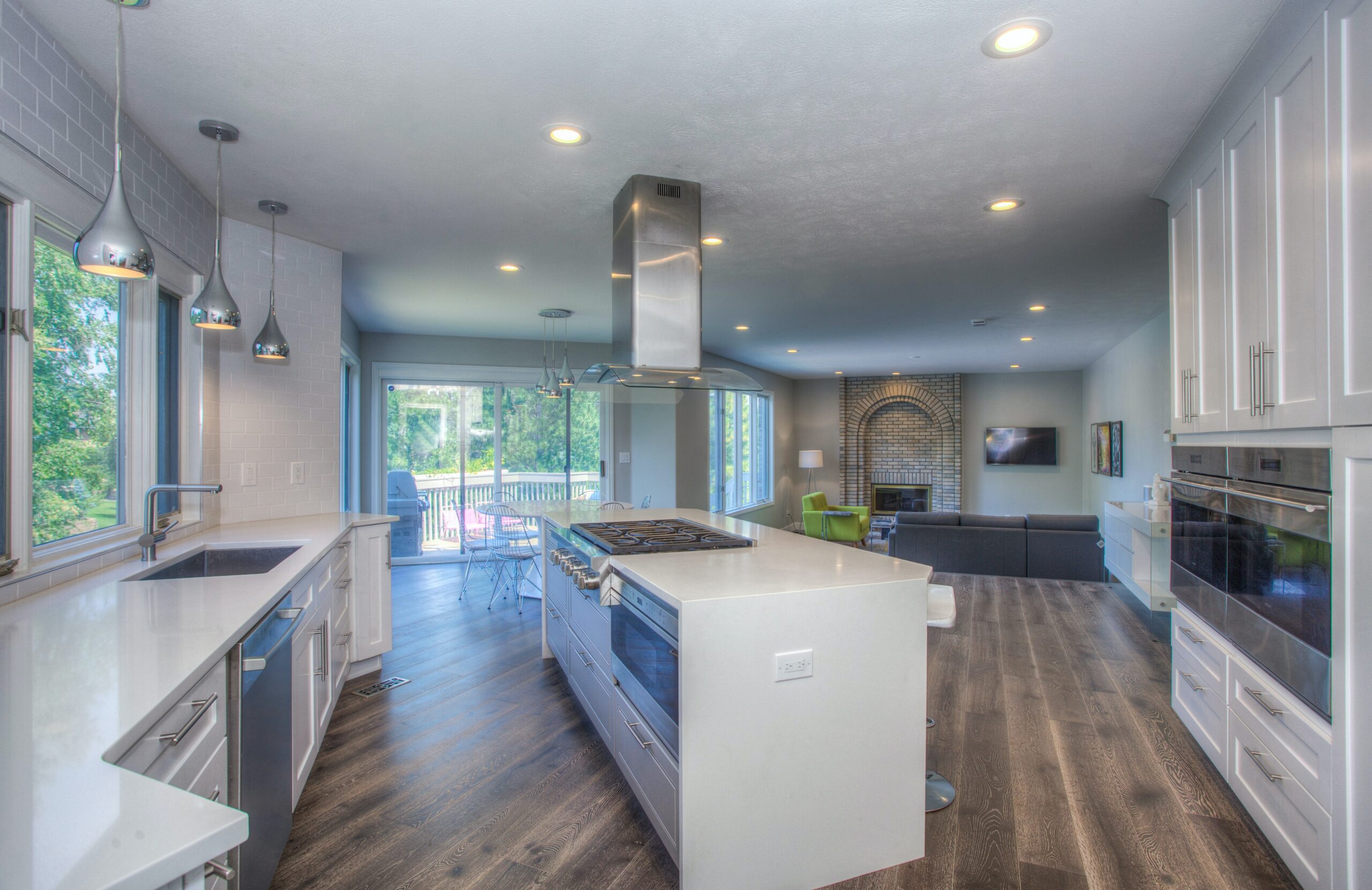 Some of the quartz worktops that we offer and install
MSI Surfaces – Dekton – Cambria – Silestone – Caesarstone
Pental Surfaces – Cosentino – HanStone – LG Hausys
Viatera – Silestone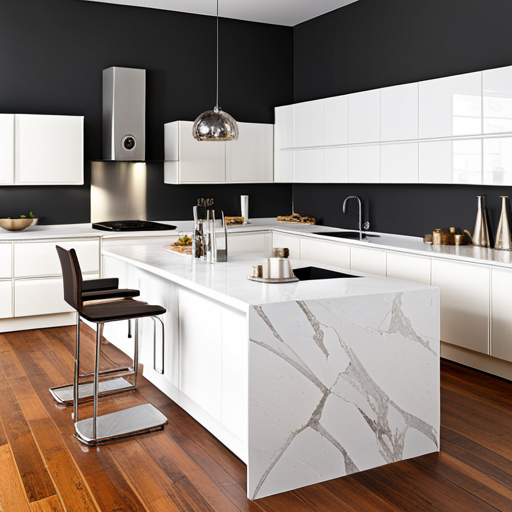 Why choose us for your quartz worktops?
At Diamond Worktops, we take pride in providing the highest quality quartz worktops for your home or business. We specialise in quartz products and have years of experience in the industry. Our team has a deep knowledge of quartz materials and manufacturing techniques, which ensures that you get a top-notch product every time.
We use only premium-grade raw materials to manufacture our quartz worktops to ensure maximum durability and longevity of your product. All of our products are tested to the highest standards in order to guarantee a superior result for you. Our professionals can even customise the colour, finish, and design of your quartz worktops if desired.
Our commitment to quality doesn't stop there though; we also provide excellent customer service.
We are always available to answer your questions and provide guidance on installation, maintenance, and more. We want to ensure that you are completely satisfied with our products and services so that you can enjoy them for years to come.
Diamond Worktops believe in providing the best quartz worktops at an affordable price. Our team of experts will work with you every step of the way to find the ideal quartz worktops for your needs while staying within budget. With us, you can have peace of mind knowing that you are receiving the best possible value for your money.
Choose our quartz worktops today and experience the difference in quality and service! We guarantee that you will be satisfied with our products and services or get your money back. Contact us now to get started. We look forward to working with you!
The price of quartz worktops is affected by several factors. The cost of materials, such as the type and quality of quartz used, will play a role in determining the overall cost. In addition, the complexity of the fabrication process and installation plays an important role in the final price.
The fabrication process can be complex and requires special tools and techniques to ensure that the worktop is shaped properly and fits correctly in its designated space. This includes cutting, edging, polishing, and other techniques to ensure a perfect finish. The installation of quartz worktops can also be time-consuming and require specialized tools and expertise. The cost of labour is often a large portion of the total price, as it takes highly trained professionals to properly install the worktops.
In addition to the cost of materials and labour, transportation fees may also factor into the overall price of quartz worktops.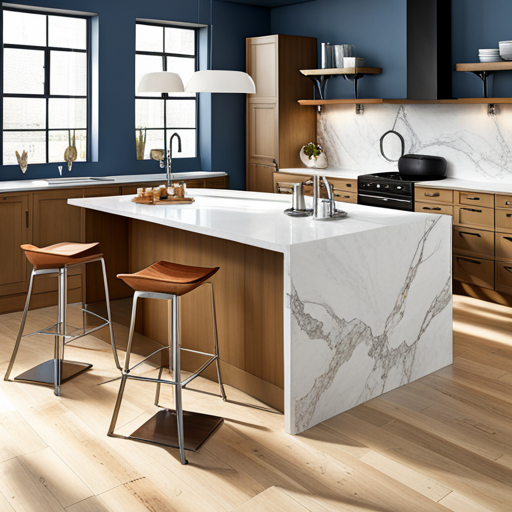 Depending on their size and weight, they can be costly to transport and install. Finally, any additional customizations or features requested by customers may increase the price as well.
Overall, there are many factors that will affect the cost of quartz worktops, including materials, fabrication process, installation, transportation fees, and customisations.
This is why Diamond Worktops offer all our customers a FREE initial worktop consultation service, this is where we can gauge all of these variables, offer advice according to your budget, and then prepare a competitive no-obligation quotation for your approval.
Caution
Please be careful of cheap offers over the phone, they are never that price after they have looked at the job!
Advantages of Quartz Worktops
Quartz may be an excellent option if you're searching for a worktop that will give your kitchen a high-end look. Quartz is made from natural stone fragments joined together and finished with resin to make it more durable than other materials, such as melamine or glass tiles. In each area, this countertop exudes class: the material design; color palette (which includes white marble and sandstone); and texture – quartz is much smoother than granite! It's critical to consider which surface type is ideal since there are a few alternatives to select from.
The best thing about quartz worktops is their longevity. Quartz is heat-resistant and scratch-resistant, making it ideal for high-traffic rooms like kitchens or bathrooms. The fact that quartz worktops are less expensive than marble or granite is one advantage. Stone Worktops, which are currently very fashionable, tend to be costly because there is a greater demand than supply for these materials. As a result, you may purchase a far more durable surface at half the cost!
If you like quartz worktops and want to incorporate them into your kitchen, the first step is to examine your alternatives and decide. You may reach out to us by phone or use the contact form to obtain more assistance, or additional information. Please continue to read and discover more about our quartz worktops and solutions and see if they are appropriate for your needs.
Benefits of Quartz Worktops
Quartz worktops and countertops provide a wide range of appealing benefits, including their aesthetic appeal, incredible durability, and excellent stain resistance. If you've been unsure whether quartz is suitable for your house, make sure to consider these reasons before making a decision!

Appearance
Quartz's best and most unique qualities, that is, its beautiful and elegant polished sheen finish that it gives to any kitchen work surface, countertop, or other place requiring a touch of refined class, cannot be denied.
The beauty of quartz comes from the way it refracts light, thanks to its chemical composition. It's produced by combining ground crystals and resin, which is compressed and polished to create a hard engineered artificial material that is perfect for workplace surfaces such as kitchen worktops. If you want a rough, flecked, or smooth surface, then you can decide how fine you'd like the crystals to be ground.

Durability
Quartz worktops are not only long-lasting, but they're also hypoallergenic. This makes them ideal for people with sensitive skin or allergies to other materials used in kitchens, such as stainless steel, which may irritate your eyes and noses while cooking! The non-porous surface will resist stains from oil spills since it maintains its original colour, and you won't have to worry about dents damaging any of those attractive features because it's tough stuff. Even if someone throws their drinks or dinner on top, there won't be so much as a mark left behind on the surface after removing all the evidence with a soft cloth.
Quartz worktops and countertops are the most durable. When it comes to flexural strength and impact resistance, quartz has four times as much as granite, making it ideal for families with children who might be destructive. Quartz is also scratch-resistant, so your new kitchen will last a long time, even if your kids destroy everything!

Easy to Clean
An essential thing to consider when selecting a kitchen worktop is how simple it will be to clean. Quartz will make this never-ending chore as simple as anything!
Because quartz is a non-porous substance, it has no open pores on its surface, unlike natural stone, which is polished and crushed into tiny pieces. There is nowhere for liquids to go if you spill or pour anything on this surface; they sit on top, waiting for you to mop up and cleanse. Finally, stains are prevented because there is no place for the pigments to soak in and cause a long-term issue. You may never have to worry about your countertops getting dirty again. Quartz is a highly antimicrobial substance that prevents germs and bacteria from spreading by preventing microbes from establishing.
Your quartz worktops never require sealing, even if you use them for a long time. Clean the surface with a damp cloth that has been soaked in ordinary soapy water and then wiped off.
If you discover a stain on your worktop, begin with a gentle scrubbing motion to remove it, and avoid abrasives if at all possible since they might dull the sheen of your countertop. Also, be cautious about using chemicals since they may harm the resins that bond your quartz worktop together.
Avoid using highly acidic or alkaline chemicals if you want your quartz worktops to retain their appeal. These chemicals can harm the surface of quartz and cause it to lose its luster completely!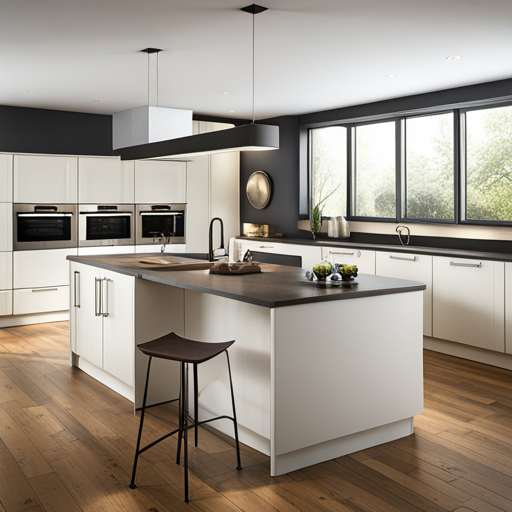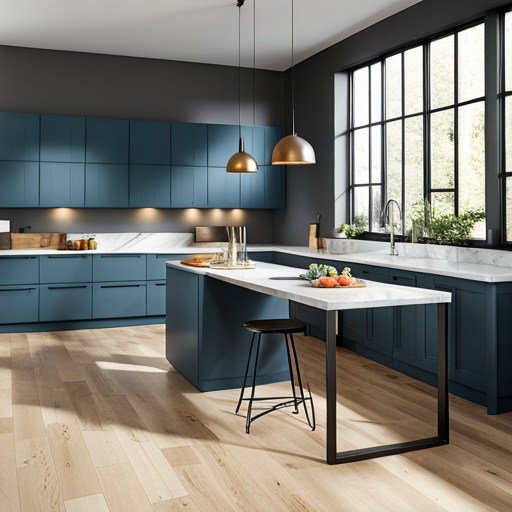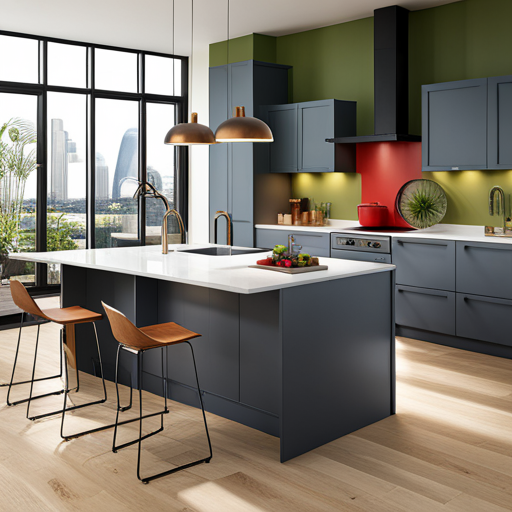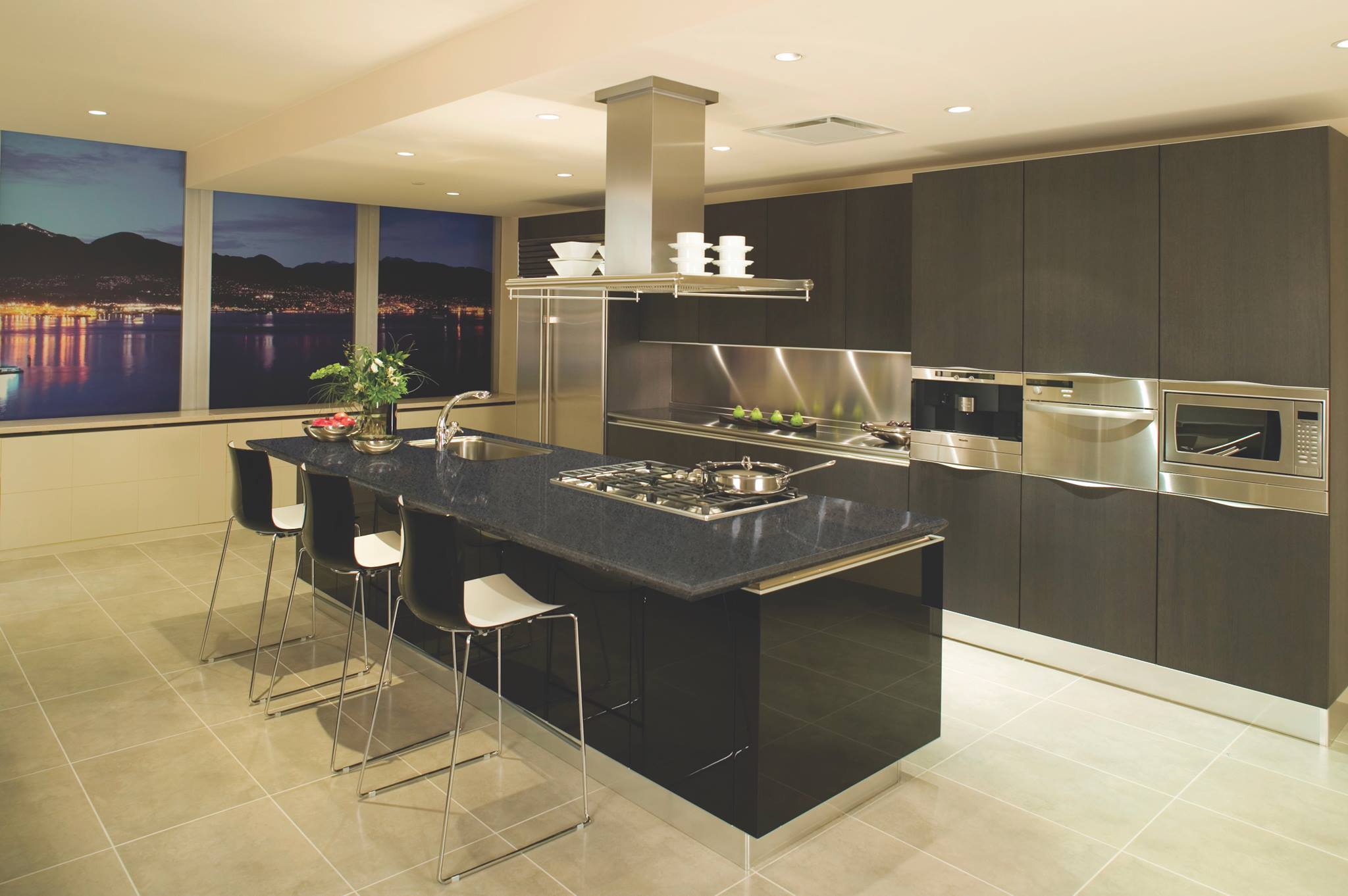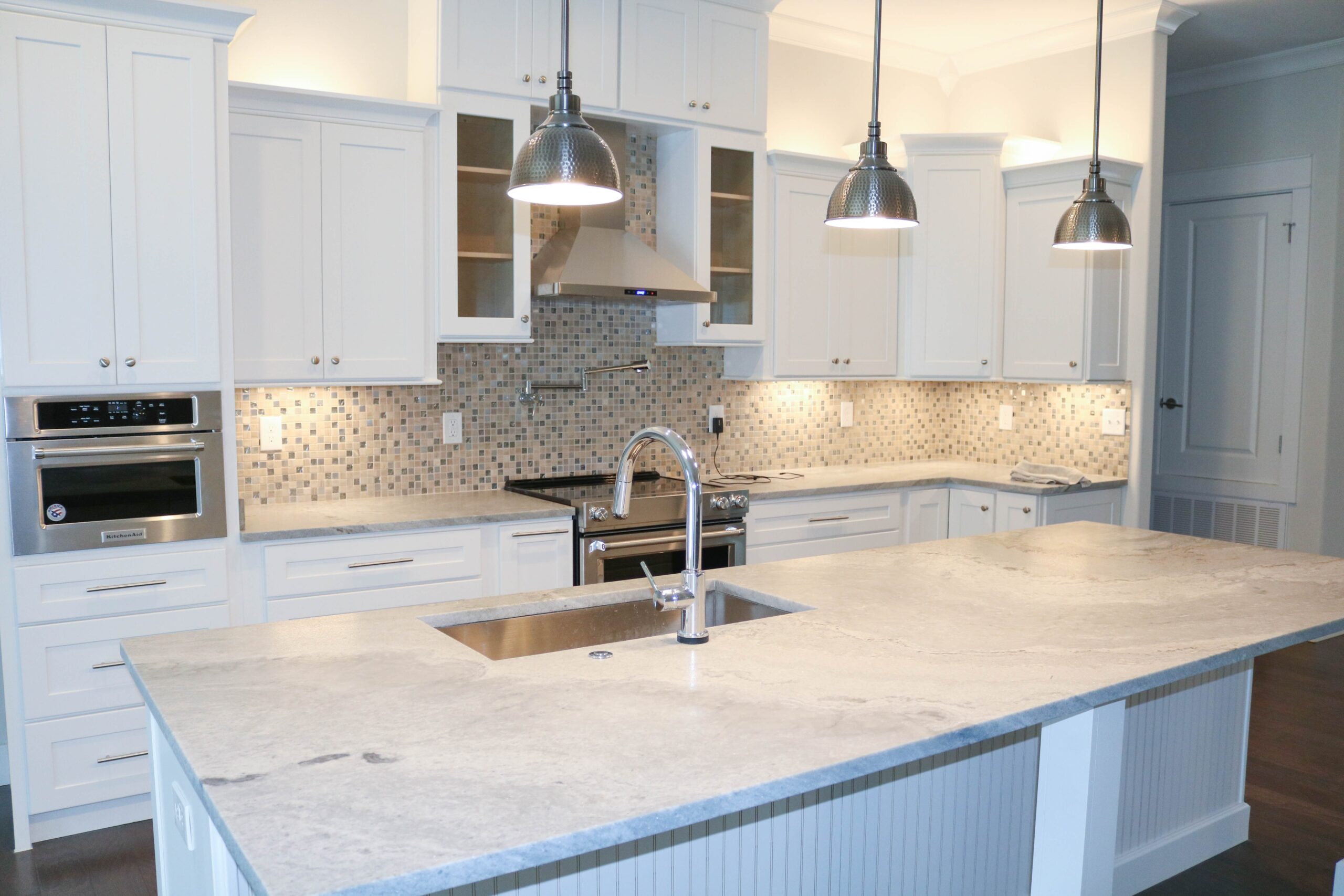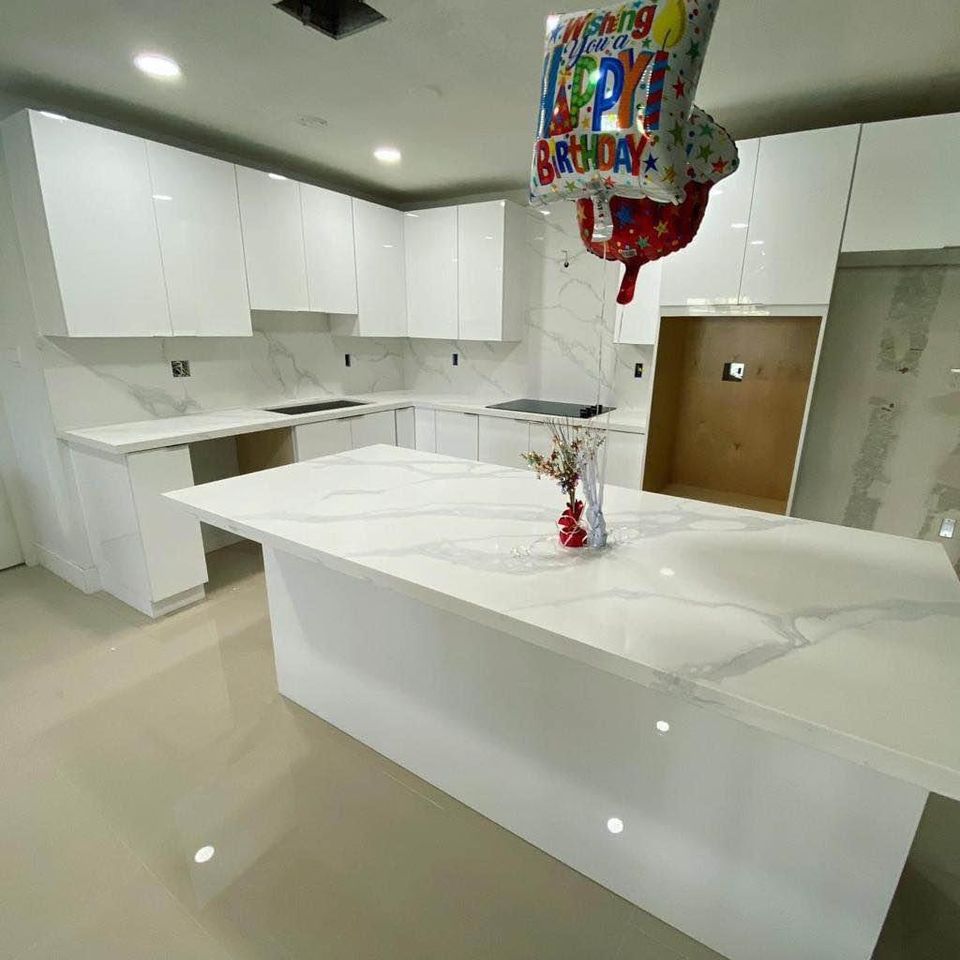 Quartz worktops come in a wide variety of colours to suit any interior design scheme. From beiges, whites and greys, to pinks, blues and greens, there's something to match any kitchen or bathroom aesthetic. The colours are all carefully designed to be unique and beautiful, so you can create a truly customised look for your home. Whether you're looking for a subtle backdrop or an eye-catching statement piece, quartz worktops have the colour options that will make it happen. Be sure to consider how the worktops will fit into your overall vision before making a decision on which one is right for you. With such an array of choices available, you'll have plenty of options when it comes to finding the perfect colour for your project. Plus, you can be sure that the quality of quartz worktops will bring a lifetime of beauty to your home.
You can choose from several finishes including matt, satin and polished to create an individual look for your countertop.
Matt quartz worktops will give you a soft, matte finish which is perfect for adding subtle texture and interest without overwhelming the room. Satin quartz offers a more reflective finish with a hint of sheen, giving it an air of sophistication and refinement. And if you're looking for something extra special, polished quartz adds an undeniably luxurious feel that's ideal for contemporary homes or sleek commercial spaces. No matter what design scheme you have in mind, there's a colour and finish combination perfect for creating a stunning quartz worktop.
Quartz is an incredibly durable material and it's easy to care for, making it the ideal choice for busy households. With the range of colours available, you can be sure that your quartz worktops will look as good as new for years to come. So whatever colour you choose, you can always count on quartz worktops to provide a timeless beauty in your kitchen or bathroom.
In addition to their unbeatable style and durability, quartz worktops also offer exceptional performance benefits. Quartz is highly resistant to water damage, staining and scratching which makes them perfect for busy household environments where food preparation activities take place on a regular basis. Plus, they're heat resistant which makes them ideal for countertops that are located near stoves and ovens. With their incredible range of colours, sleek finishes and enhanced performance features, quartz worktops are an excellent choice for any home.
So if you're looking to make a statement in your kitchen or bathroom, look no further than quartz worktops. With the wide array of colours available and unbeatable quality and performance, they offer a timeless beauty that will last for years to come. Whatever colour scheme you have in mind, there's sure to be an option perfect for completing your vision. So why not make the switch to quartz worktops today? You'll love the results!
Our white quartz kitchen worktops are perfect for those looking to add a touch of elegance and sophistication to their kitchen. With its sleek, polished finish, this timeless material is sure to bring an eye-catching style and luxury feel to any space. Our white quartz worktops offer an impressive range of benefits including durability, heat resistance and low maintenance requirements, so you can be sure that your new worktop will last for a very long time. As well as being incredibly attractive, our quartz worktops are also very functional and can be easily integrated into a wide variety of kitchen designs. Whether you're looking for a classic or contemporary look, this versatile material is the perfect choice to give your kitchen a luxurious upgrade.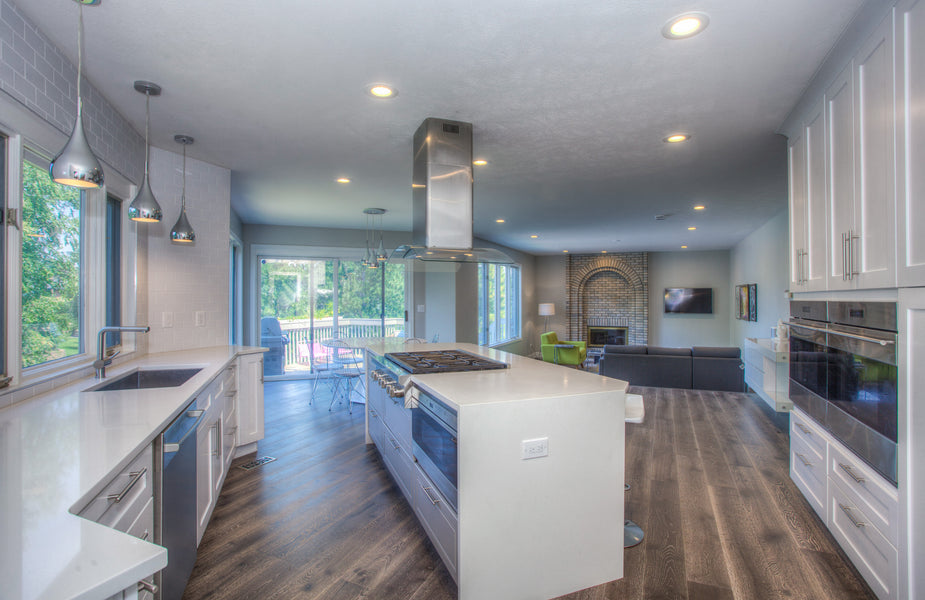 Plus, with its stunning natural sparkle and unique patterned veins, you can be sure to make a lasting impression. With our white quartz worktops, your kitchen will look stunning and you'll have the perfect place to prepare family meals. Get in touch today to find out more about this beautiful material and discover how it could add a touch of luxury to your homes kitchen or bathroom environment..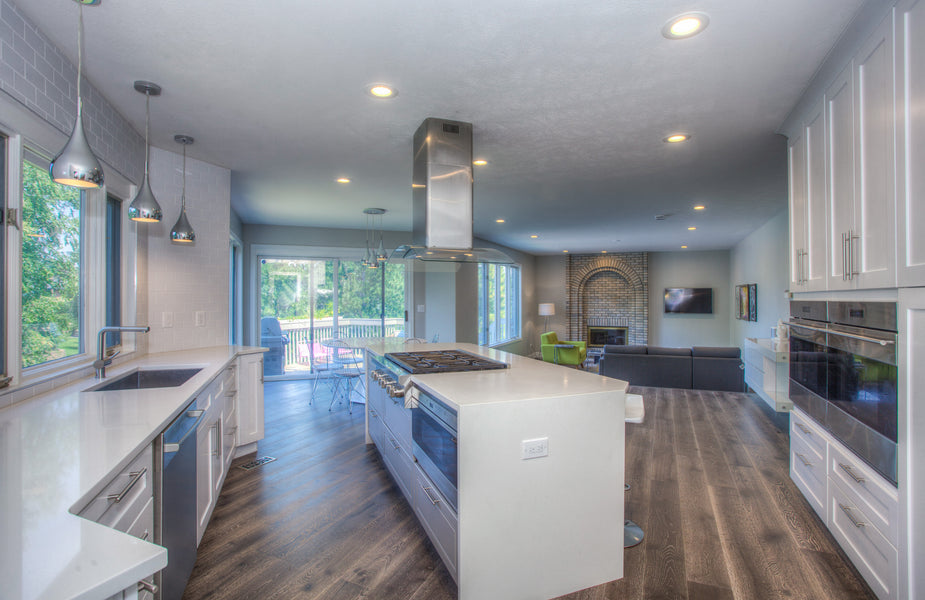 White 20mm Carrera Quartz
Carrera Quartz is a popular choice for many homeowners looking to add a classic touch of elegance to their homes. This 20mm white quartz is perfect for any kitchen or bathroom project, as it adds a sophisticated, timeless look that will last for years to come. Its versatility allows it to be used in both traditional and modern designs, making it the ideal choice for any interior decorating project. Carrera Quartz has a unique veining pattern, which adds an alluring depth and character to each slab. This white quartz will provide a beautiful, polished look that is sure to enhance any space. Its low-maintenance properties make it an ideal choice for those looking for hassle-free upkeep. 
Carrera Quartz is also highly durable, ensuring its timeless beauty for many years to come. Whether you're looking for a classic look or something more modern, this 20mm white quartz is sure to add the perfect touch of elegance and sophistication to any home.
Frequently Asked Questions About Quartz Worktops
How are Quartz Worktops Made?
Have you ever stopped to think about how quartz worktops are manufactured? The manufacturing process is quite fascinating. Raw quartz minerals are first mined and then crushed into various sized aggregates, later bound together with a resin compound. Quartz is formed when it is subjected to tremendous pressure and a high-temperature treatment. It then creates beautiful quartz slabs that you may see after it's been stamped with beautiful patterns. Pigments are also added during the manufacturing process to give the artificial material a unique and appealing look that customers appreciate!
How Long Do Quartz Worktops Last?
Quartz worktops are renowned for their durability and longevity, making them an ideal choice for any kitchen. With proper care, quartz worktops can last a lifetime. As quartz is non-porous and stain-resistant, it does not need to be sealed like other natural stone countertop surfaces such as granite. This makes the surface easier to clean and maintain over its lifetime. Quartz worktops are also scratch-resistant, which means that they can stand up to the wear and tear of daily use. Additionally, quartz is naturally resistant to heat damage, so you don't need to worry about hot pans or dishes damaging your worktop surface, even though it's still advised to place a mat or trivet underneath for safety reasons. All these features make quartz worktops a great choice for those who want a durable and long-lasting worktop. So, if you're looking for a durable and long-lasting countertop surface, quartz is an excellent option to consider!
Does white quartz stain easily?
No, white quartz does not easily stain. Quartz is a very hard and durable natural stone that is resistant to most stains. It takes strong acids or alkali substances to damage the surface of quartz. Therefore, white quartz usually does not stain under normal conditions. However, it is important to clean up spills quickly in order to prevent staining of any kind from occurring. Sealing quartz with a quality sealer can also help protect it from absorbing liquids. Lastly, using coasters and placemats for hot dishes can help prevent the staining of white quartz from heat. With proper care, white quartz should remain stain-free for a very long time.
What is Quartz
Quartz is a kind of crystallised silicon dioxide in its most basic form. Lapidaries can then cut various quartz, such as amethyst (which appears to be purple), when it forms giant crystals like rock or smokey quartz. The opal, which is made of silica, can be found in many different colours and patterns. It also takes the form of tiny microcrystals where there are a lot of hues and designs.
Quartz is a variety of mineral that makes up approximately 25% of all known minerals. It comes in a range of forms, including amethyst, rose quartz carnelian jasper, smoky agate milky tiger's eye, and so on. Quartz has been utilised in kitchens and bathrooms for many years, especially in conjunction with marble or granite worktops, since they can be cut more efficiently than natural stone and cost less to install at home.
Are Quartz Worktops Worth It?
When deciding whether or not quartz worktops are right for you, it is important to consider the long-term cost. Quartz worktops can be more expensive than other countertop materials upfront, but they are also highly durable and low-maintenance, meaning you may save money in the long run. They are scratch and heat-resistant and will not chip or crack easily. In addition, quartz is extremely hygienic as it does not absorb liquid, making it easy to clean and maintain.
In addition to their durability, quartz worktops also look great. They come in a variety of colors and patterns that can complement any kitchen or bathroom design. Quartz is non-porous, so it also does not need to be sealed like other countertop materials such as granite or marble. This means that it will retain its appearance and luster for years to come.
Overall, quartz worktops are an excellent choice if you're looking for a durable and low-maintenance countertop material. They may be more expensive upfront, but they can save you money in the long run due to their durability and low maintenance requirements. Furthermore, their attractive appearance makes them a great addition to any kitchen or bathroom. Therefore, quartz worktops are definitely worth considering if you are planning to invest in countertop material for your home.
By taking the time to consider all of these factors, you can decide whether quartz worktops are right for you and ultimately make an informed decision as to whether they are worth the investment.
Beautiful Looking Worktops at Affordable Prices
One of the most important aspects to consider when selecting a worktop is its visual appeal because you will be seeing it almost every day of the week, after all! If this purchase is worth your money, it should not disappoint! This is why it's essential to present an honest and accurate estimate of the work required, which we can then check against our actual pricing. After all, you're entrusting us with something unique, and I assure you that we deliver luxury, elegance, and class that you cannot find anywhere else! Your exquisite quartz kitchen worktops will look fantastic. We have consistently delivered a customised work surface in the colour of our customer's choice, so there are plenty of options to choose from. Call us now at Diamond Worktops to book your FREE design and quotation consultation and work with a business that cares!
Call Diamond Worktops now to book your FREE consultation and no-obligation quote!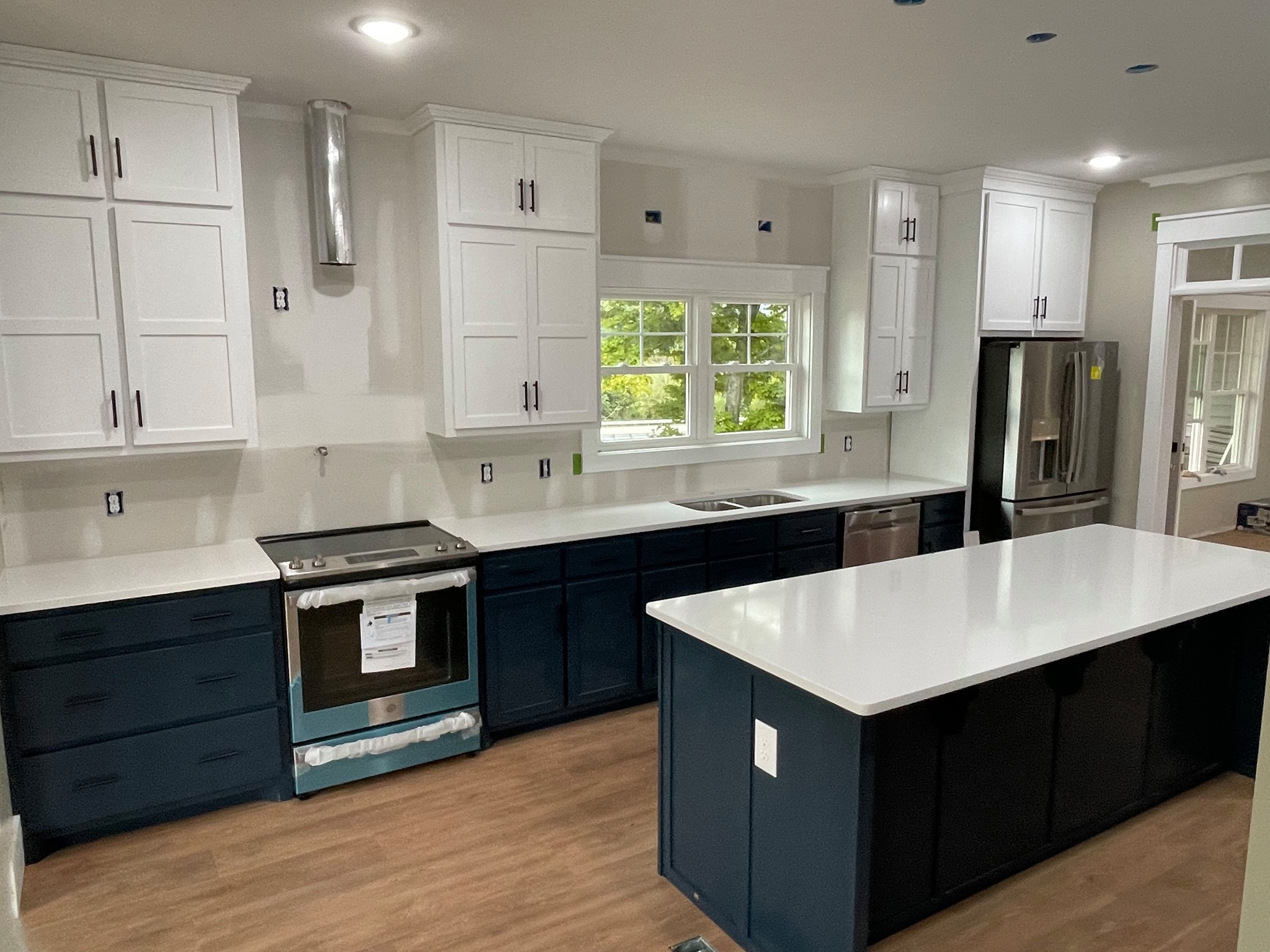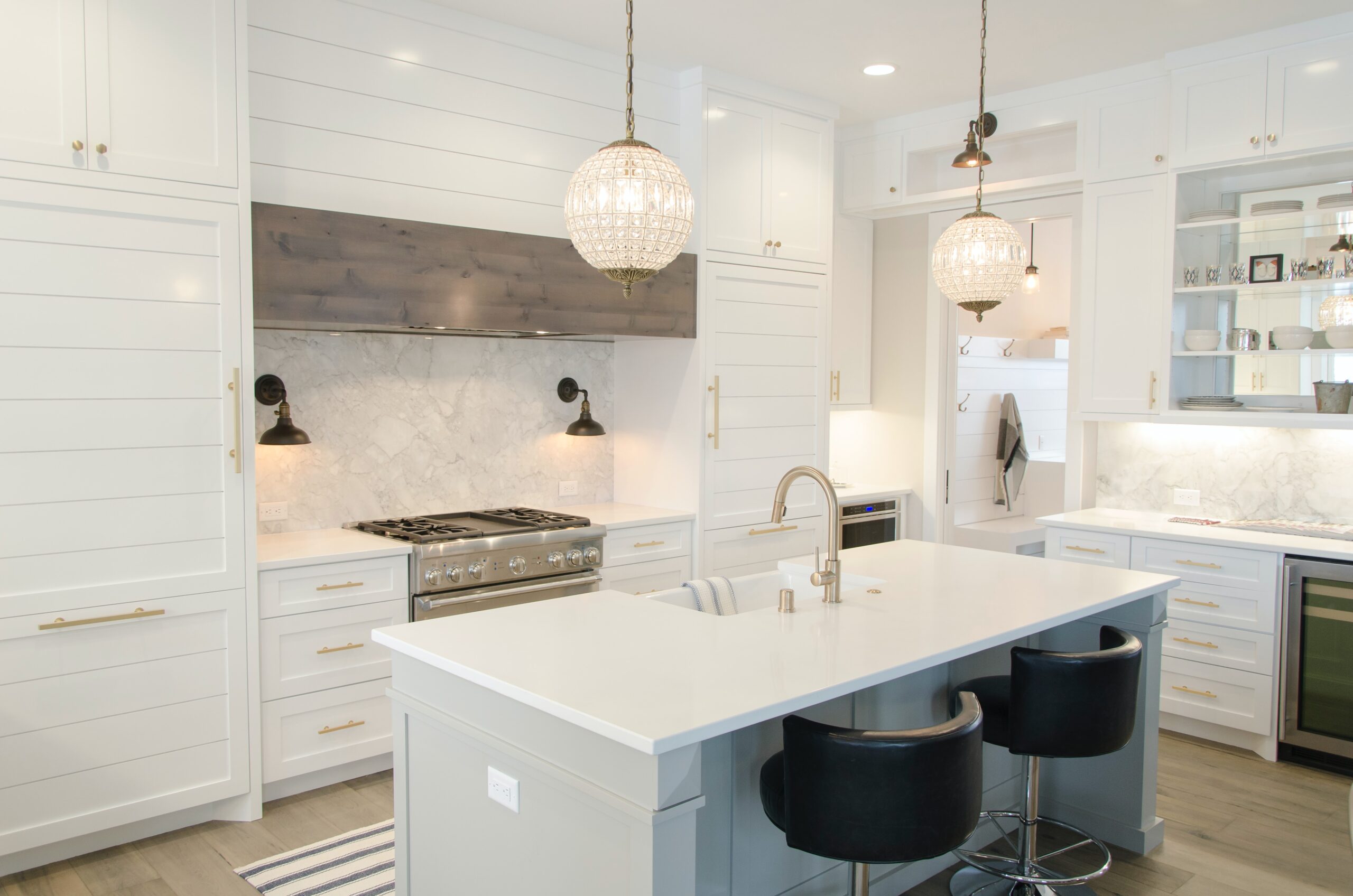 There are several advantages to utilising quartz worktops as a kitchen worktop material, even if they are not the most environmentally friendly option. Certain natural substances give off-gases.
Quartz, on the other hand, and thankfully, is not one of these substances because it does not emit any chemicals. This assures a higher level of air quality in your house.
Our primary concern has always been sustainability and conservation of the planet's natural resources, which is why Diamond Worktops are made from recycled quarry waste and spoil. All of our quartz worktops are constructed using ingredients derived from reclaimed quarry waste. Quartz worktops are virtually indestructible. The fact that this is quartz assures that you will never have to repurchase a new worktop! On the other hand, our quartz goods will contribute to the planet because they are 100%recyclable during the renewal process.
To be honest, quartz isn't the most affordable worktop solution on the market these days, but I can assure you that you will get a lot of value for money! This gives our consumers complete control over the thickness of their worktops thanks to our bespoke fabricating and machining solutions.
If you don't want your kitchen to feel thicker, there's no need to invest in a thick quartz slab. Our bespoke thin quartz worktops are intended to be elegant and offer a touch of class, and they can look as good as the thicker quartz worktops.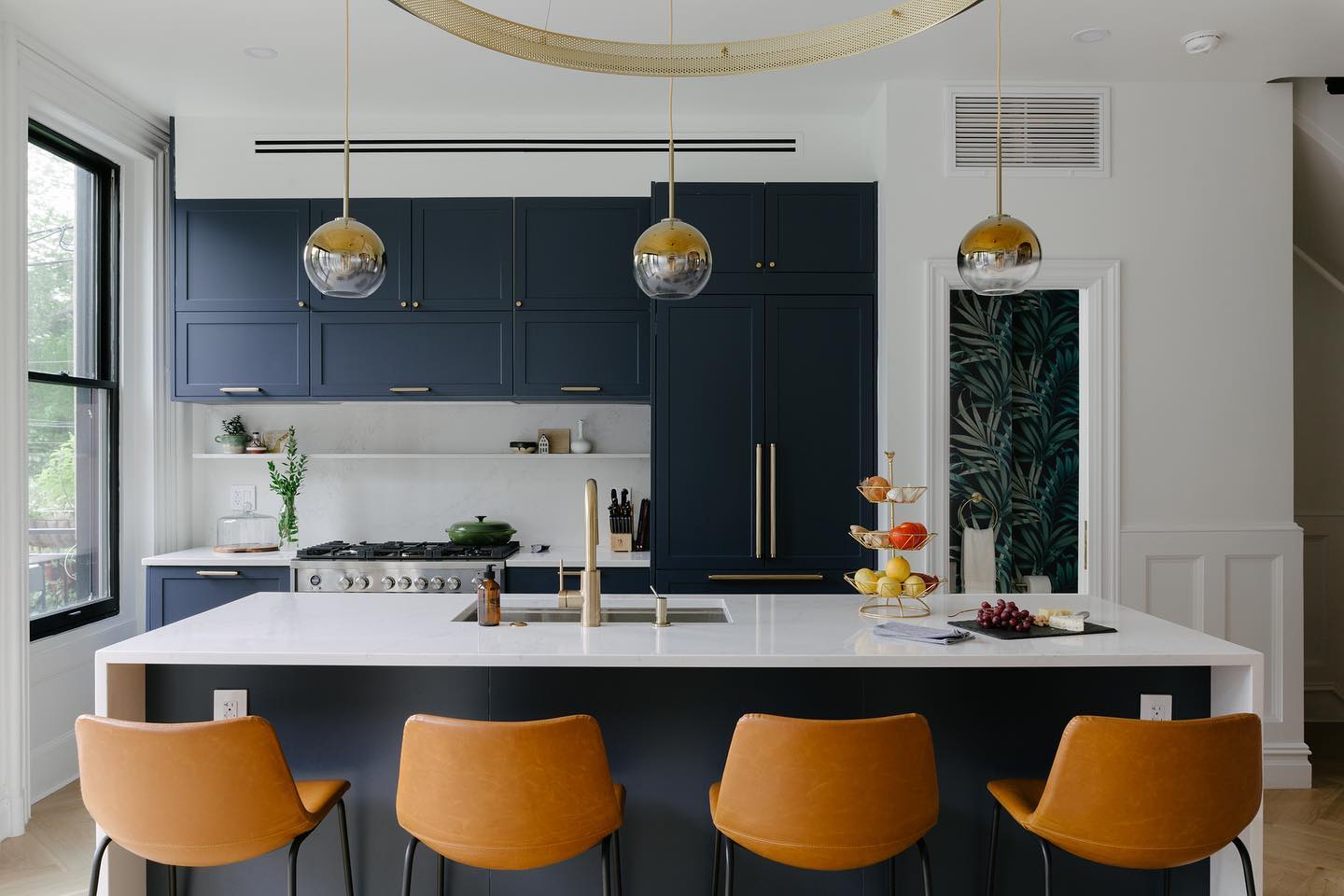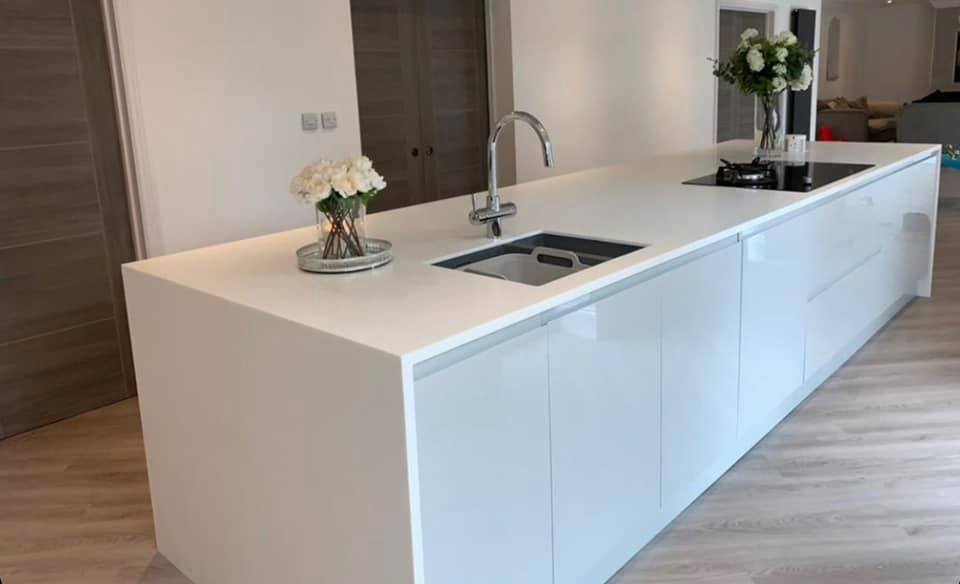 It's a quartz kitchen worktop, and it's a tool in its own right! A valuable kitchen instrument.
Consider how often you use your quartz kitchen work surface, which is the most used and valuable piece of kitchen equipment you possess! It's used daily for various activities such as baking, kneading, spreading, preparing meals, chopping, and general usage. Yes, they indeed propose employing a chopping board all the time, but you may "If you wanted to) cut food up directly on a quartz work surface, just as you would most likely harm the knife-edge rather than the quartz surface. What material is your kitchen's surface made of?
Quartz Has Many Other Applications
Quartz is a flexible material that we may use to make other items in your house and your kitchen countertop. For a unified appearance throughout all areas of your home decorating plan, you might combine splashbacks and tiles with various locations of your kitchen worktop.
Quartz is an excellent material for incorporating into your house setting. It doesn't just add a little touch of luxury and elegance to your kitchen surfaces; it's also long-lasting, clean, sanitary, and ecologically beneficial in its own right.
Quartz worktops will, without a doubt, add to the fun factor of whatever you're doing, whether it's preparing meals, having a cup of coffee, or just sitting back and relaxing in your new home kitchen.
If you want to speak with one of our Quartz Worktop specialists about your requirements, please do not hesitate to contact us. We can help you design, deliver, and install the finest Quartz Worktops in Doncaster.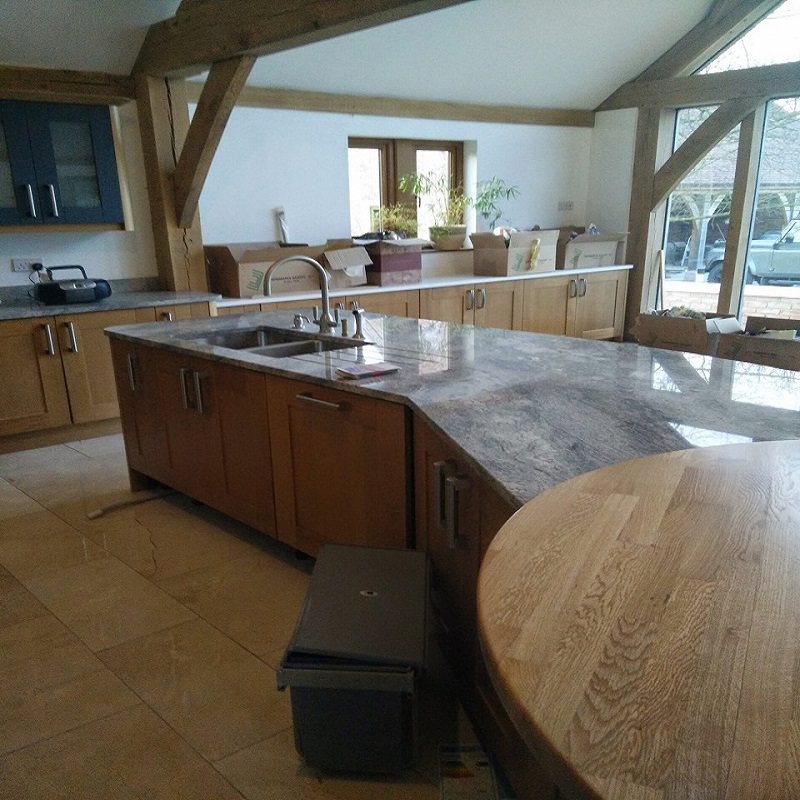 Schedule An Appointment
Or Get an Instant Quote
Visit Us
Doncaster, United Kingdom
Message Us
hello@kitchenworktopsdoncaster.co.uk